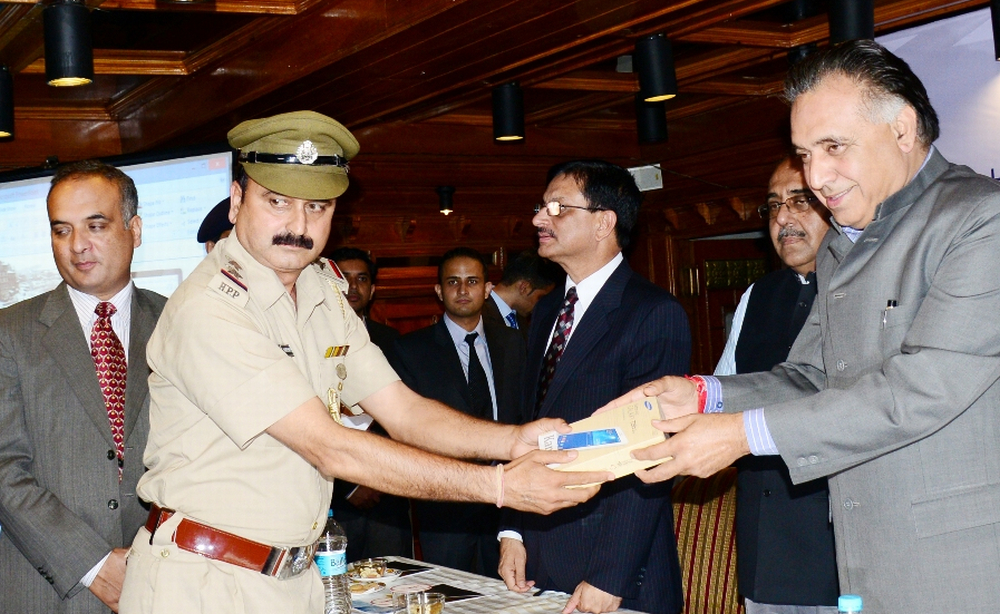 Shimla: Transport Minister G.S. Bali launched Himachal Pradesh Road Accident Data Management System (RADMS) in a function organized by Himachal Pradesh Road Infrastructure and Development Corporation here today.
Bali also gave mobile tablets having RADMS application to the representatives of all police districts and stakeholders. Himachal Pradesh became first State in the Country to collect data of road accidents through mobile tablets in the entire State.
Transport Minister said that this project was the part of State Roads Project funded by World Bank and TLR Ltd. Company of UK in collaboration with Experion Technologies India and Kerala had prepared this application for the State.
He said that RADMS was a step towards the road safety management in a scientific manner and it would help to identify accident prone spots, reasons for accidents, data collection and analysis and steps for taking remedial action in this direction. He also stressed the need to educate the people about traffic rules and appeal particularly the youngsters to follow and discipline while driving on the road so that safety of commuters could be ensured.
Bali said that with the help of this application all the line departments including transport, public works and police departments could ensure road safety in a coordinated manner. He said that State Government was considering creating separate fund for accidental victims in the State.
Team Leader of Transport Research Laboratory (TRL) Subu Kamal said that this application could work without Internet facility while Expert from TRL Mark Fell also shared his experiences on road safety.
Additional Chief Secretary, Health Vineet Chaudhary, Additional Chief Secretary, PWD Narender Chauhan and Director General of Police, Sanjay Kumar, Inspector General of Police, Railway and Traffic Zahur Zaidi, Engineer-in-Chief, PWD Naresh Sharma, Senior officers of State Government and TRL limited were also present on the occasion.