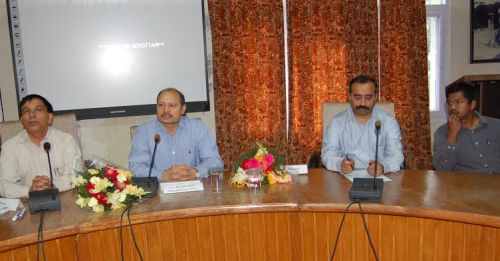 A three day long workshop on Integrated Financial Management System was organized at Shimla for District Treasury Officers.
Principal Secretary Finance Dr. Shrikant Baldi presided over the workshop. While addressing the workshop, Baldi said that Treasury Officers should make maximum use of information technology for ensuring better financial management and efficiency in their working.
Dr. Baldi also emphasized that all District Treasuries should focus on online payments and online billing process.
Special Secretary Finance K.R. Bharati, who is also Director, Treasuries and Accounts said that District Treasury Officers and Treasury Officers were playing an important role in the financial management of the State. He expressed hope this workshop would go a long way in financial management and updating the techniques involved in Integrated Financial Management System.