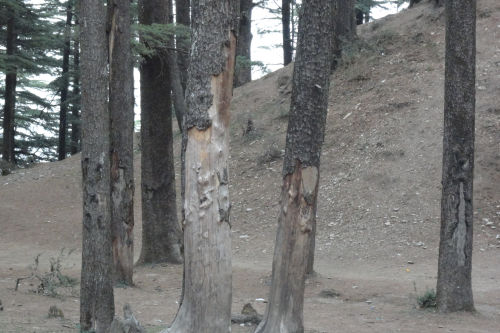 Shimla: Himachal Pradesh Forest Minister Thakur Singh Bharmouri said that the forest department aiming to plant over 1.5 crore saplings over 17,500 hectares land this year.
Bharmouri, while addressing a press conference here today, said that the department will launch a plantation drive on July 24 and distribute saplings free of cost to the state government employees.
The state has over 250,000 employees in various departments and 50,000 employees in boards and corporations. Forest Minister urged all government employees to plant at least one sapling and help state forest department of re-greening the hills.
The government would also involve about 5.5 lakh students from around 3,000 schools in the plantation drive, Bharmouri added.
The Cabinet Minister further revealed that the department giving special emphasis on planting medicinal plants and aiming to plant over 45 lakh medicinal herbs. The Forest Department would also plant over 40 lakh sapling of fruit-bearing trees as well.
Bharmouri said that the state government also launching special campaign to eliminate lantana and other weeds from 10,000 hectare with budget of 16 crore.
Minister also revealed that the department has also reopened 71 nurseries and 13 lakh sampling have been prepared there.
Bharmouri revealed that as per the Indian Forest Research Institute, Dehradoon report, forest cover has increased by four percent in the past two years.
The Forest department has made Rs. 120.46 crore provisions under various projects and plans for this plantation drive.