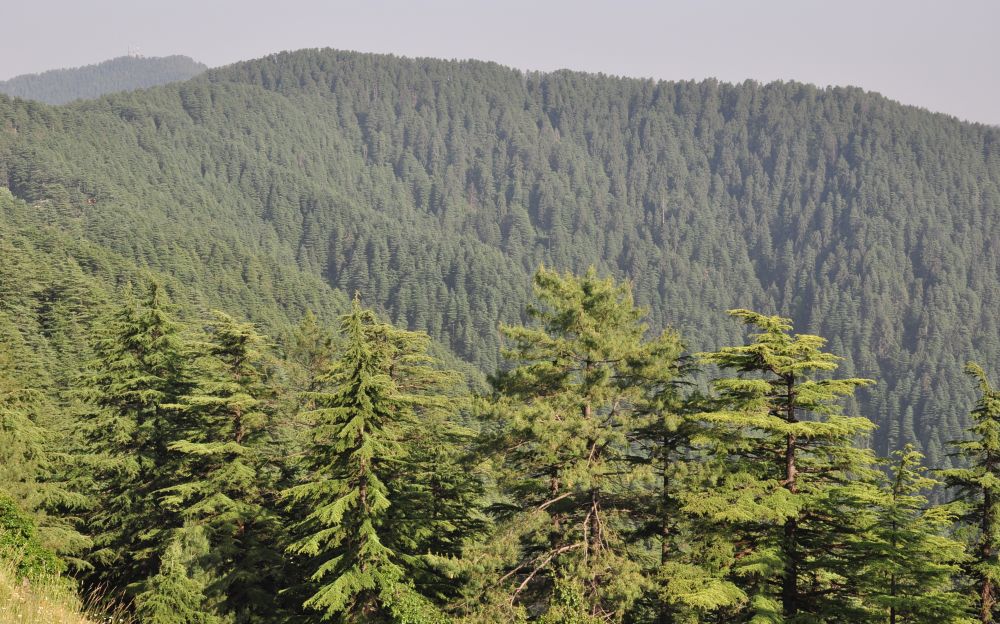 Himachal is endowed with healthy and clean environment and it is the prime responsibility of the government and all of us to protect, preserve and maintain this green environment. Forest conservation and development is among the top priorities of the Government and various plans had been launched for efficient management of forests.
The Japan International Cooperation Agency (JICA) has extended financial assistance of Rs.800 crore under 'Himachal Pradesh Forest Eco-System Management and Livelihood Project.' This project will focus on forest related institutional strengthening, improvement of Eco-System Services, increase in area under tree cover and meet the livelihood needs of the people of the state.
Another project 'Himachal Pradesh Forests for Prosperity' of Rs.1300 crore has been approved for funding from World Bank. This project will ensure increasing the green cover and protection of environment. This project will cover major activities like fuel wood plantations, improving forest products and participatory forests management.
A Bank of Federal Republic of Germany has approved 'Himachal Pradesh Forest Eco-Systems Climate Proofing Project' of Rs.310 crore under which various schemes are being implemented for forest conservation and development in Kangra and Chamba districts.
This year a Project Monitoring Committee under the Chairmanship of Chief Secretary is being established so that effective implementation of the Externally Aided Projects could be ensured.
With a view to improve employment opportunities to small and marginal farmers, the government has launched a new scheme 'Sub-Mission on Agro Forestry' this year with an objective to increase tree plantation in an integrated manner along with crops and livestock. In order to increase green cover, the government has fixed a target of 15000 hectare of forest land for raising plantation for this year. Saplings of broader leaves, wild fruit bearing and medicinal plants is being given special care while plantation so that besides adequate fodder, the rural people could get self-employment avenues from the fruits bearing and herbal medicinal plants.
In order to harbor natural heritage and enhance the quality of life of people in the cities, the Government is planning to develop Bio-diversity Tourism Parks at Kanlog and Sarahan in district Shimla, Kasol in district Kullu, Dharamshala in district Kangra, Paonta Sahib in district Sirmour and Mandi in district Mandi this year.
With a view to ensure participation of various institutions and people of the state in environment conservation and sustainable development, 'Himachal Pradesh Environment Leadership Award' scheme is being introduced this year. Under the scheme institutions or individuals of the State who excel in promotion of environmental conservation and sustainable development by taking successful initiatives would be awarded. The Awards comprising a citation, trophy and cash prize of Rs. one lakh, Rs.50 thousand and Rs.25 thousand respectively.