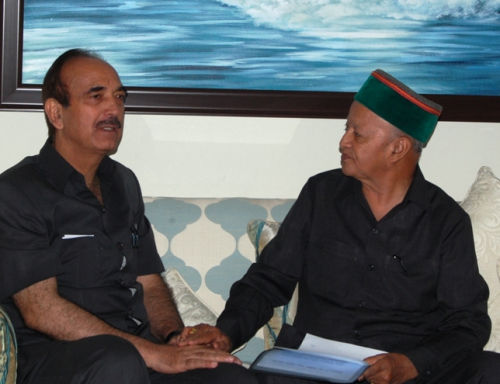 Chief Minister Virbhadra Singh called on Union Health Minister Gulam Navi Azad at New Delhi today and urged for central assistance of Rs. 150 crore for construction of second campus of State-level Indira Gandhi Medical College and Hospital at Shimla.
Virbhadra Singh said that OPD and other ultra- modern health facilities would be made available to the rural and needy people by constructing the second campus and they would not have to move to other cities for availing such facilities.
Gulam Navi Azad assured the Chief Minister for providing liberal financial assistance to the State for construction of this campus in IGMC.