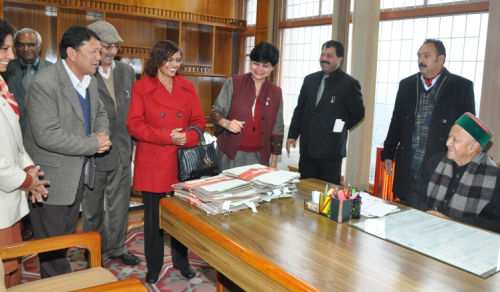 Shimla: Chief Minister Virbhadra Singh directed the officers of the forest Department to complete all formalities of transferring the Forest Land for non-forest use under Forest Conservation Act, 1980 so that the development process could be speeded up.
Speaking during the meeting with the Indian Forest Services (IFS) officers Association here today the Chief Minister said that it had been observed that the development process mainly gets delayed due to non clearance of forest land at various stages and the officers may ensure that the development process keeps going and they should give priority to such cases which hinders the development process.
The Officers congratulated Virbhadra Singh for becoming Chief Minister of the State for record sixth term and assured him that the directions issued by the State Government would be followed in letter and spirit.