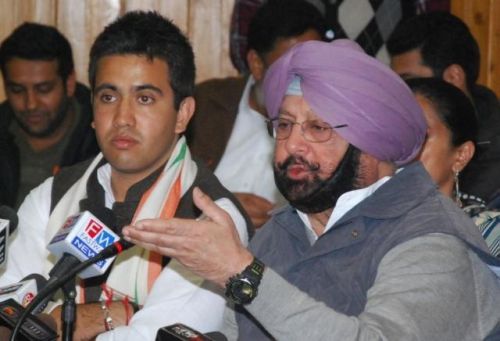 In a politically significant remark, former Punjab Chief Minister Amarinder Singh said that declaring Virbhadra Singh as the Chief Minister would have strengthened the poll prospects of the Congress.
In a press conference at Shimla, Punjab Congress Leader Amarinder Singh claimed that Virbhadra's mass base, political stature, experience and rapport with the people is unmatched in Himachal and declaring him as the Chief Minister would have certainly given a further boost to the Congress.
He stated that Congress is in good position and will return to power in the state. He also condemns the BJP's vilification campaign against Virbhadra Singh and stated that he has successfully defended it and people of Himachal Pradesh will authenticate it on Nov 4.