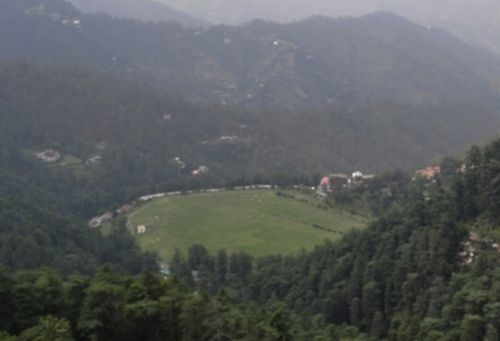 Himachal Pradesh Congress again shown its displeasure over Govt role over Annandale ground and accused them for being in league with the land mafia in the state. Congress chief Kaul Singh and leader of opposition Vidya Stokes accused them for protecting land mafia in the state.
Congress senior leaders' statement came after Chief Minister Prem Kumar Dhumal raised the issue of ownership of the Annadale ground in Shimla during the chief ministers' conference.
The issue hovers around the prime chunk of 121 bigha (48.4 hectares) Annandale ground, surrounded by thick forests, which has been under the army's control since World War II.
The Himachal Pradesh Cricket Association (HPCA), which is headed by Dhumal's son and Hamirpur MP Anurag Thakur, has begun a campaign to have it restored to the state for constructing a multipurpose stadium. However, Pradesh congress Chief Kaul Singh has alleged conspiracy in it and blames that
"Top political functionaries have purchased a huge chunk of land around Annandale ground. Now the government is eyeing to get the land vacated and hand it over to the HPCA, under the guise of developing a stadium there, its aiming to develop malls, private cottages and five-star hotels in private areas in the vicinity of Annandale."
The Congress leaders said that since the issue of ground is related to the national security, the state should resolve it amicably with the army. Congress also questions the government role for extending favours to HPCA. Army is also not willing to give this ground to state and stated that ground is strategically and logistically important for the army to carry out exercises and operations in forward areas.
CPM Himachal unit has also criticised Govt for the Annandale issue and also blamed for some vested interest for the historic ground.