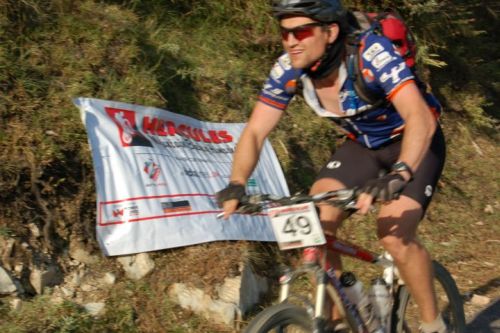 More than 100 cyclists, including foreigners, will pedal through the rocky terrains of Himachal Pradesh from 30th September in the seventh edition of the Hercules Mountain Biking Himachal-2011.
President of the city-based Himalayan Adventure Sports and Tourism Promotion Association (HASTPA), Mohit Sood said.
"As many as 110 cyclists, including 20 foreigners from Nepal, Austria, Switzerland, Britain, France, Australia, South Africa and Zimbabwe will participate in the eight-day mountain biking expedition that will be flagged off from Shimla Sep 30"
In the previous event 81 participants, including 12 foreigners from four countries take part in the event. Cyclists from Nepal have dominated the expeditions so far. Nepal's Ajay Pandit and Padam Sabenhang won the sixth and fifth editions, respectively, of the expedition.
The 530-km expedition will test the endurance levels and riding skills of the cyclists. The Hatu peak (3,150 m) in upper Shimla will be the biggest test for the both men and machines. Covering the most rugged and inhospitable terrain, Hercules Mountain Biking Himachal has been billed as the third toughest mountain biking event in the world, next to the Trans-Alps Challenge (Europe) and Trans Rockies (Canada). The expedition will conclude in Shimla on Oct 8.