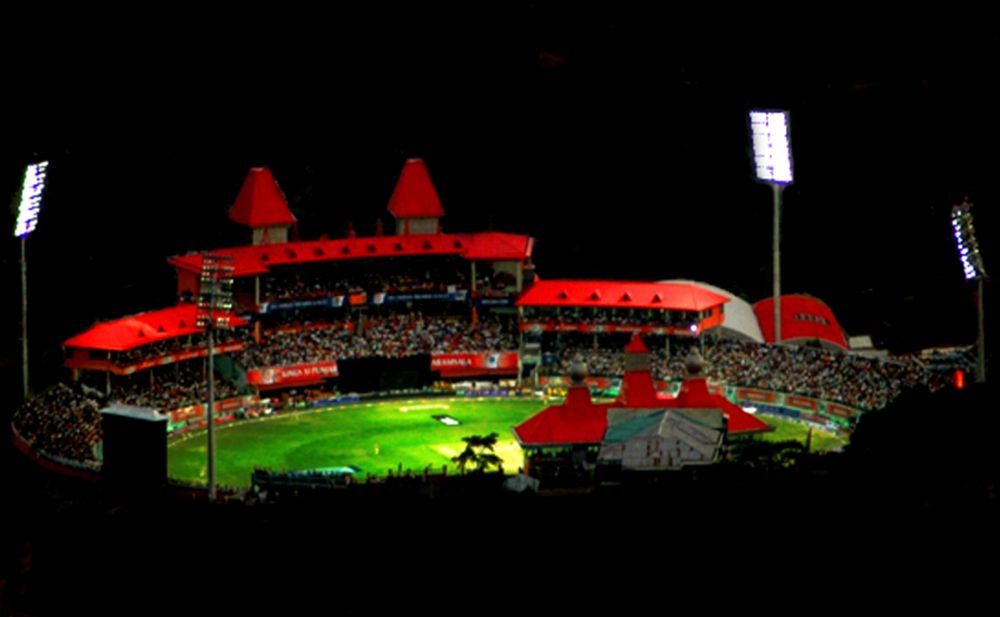 Upbeat for hosting 10 international matches in the forthcoming World Cup Twenty20 at Dharmshala Cricket Ground, the Himachal Pradesh Cricket Association (HPCA) is aiming to make this month long cricketing bonanza as a special platform to showcase the Himachali culture, cuisines and untapped tourism potential of the serene hills of the state.
HPCA press secretary Mohit Sood informed that the Dharamshala Cricket Ground is hosting matches from March 9 to 24 next year, and association is intended to join hand with the state departments of Language Art and Culture, Tourism and other agencies to develop a plan to present a festive look at the Dharamshala for the cricketing fans. Sood said
"it is a moment of great pride, honor and happiness that our small state and HPCA, has been allotted 8 matches men's and 2 women's in the upcoming ICC World Cup Twenty20, making Dharamshala one of the biggest and most sought after venues in India for this prestigious assignment, from the 9th of march 2016 till 24th march, ushering a new era of sports development and organisation in our small hill state"
HPCA press secretary stated that excitement would be high at two matches where arch-rivals India and Pakistan and Australia and New Zealand clash with each other. An India-Pakistan cricket match has been estimated to attract up to one and half billion viewers, and state can encashed this opportunity to present the untapped tourism destinations for the travelers, Sood added.
He said the month long international tournament will bring lot of benefits to all the citizens and stake holders like hoteliers, restaurant owners, taxi tour operators, merchandise sellers, service providers etc of the state, and invites every stakeholder to embrace this opportunity with open arms so that visitors return from the state with wonderful memories and helps Himachal to become a sought after destination. He said
"It is a golden opportunity to showcase our state specially areas which have been unexplored and which have lot to offer for tourism and culture and should be exploited fully. Optimum use of our resources should be done in this period to maximise the revenue gains. ON an average an international match brings 100 to 150 crores of benefits to all the stakeholders and with 10 (ten) matches scheduled for Dharamshala the benefits will be excess of 1000 crores to this small hill state"
HPCA thanked ICC, BCCI and Anurag Thakur for selecting Dharamshala to host prestigious matches of the championship.