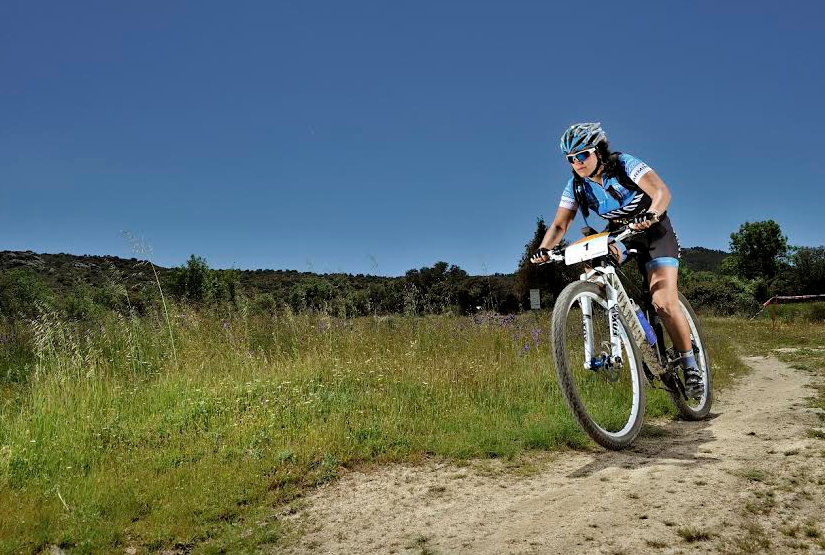 Sonia Lopes, the first and only female cyclist to conquer the non-stop 500 km Portugal Bike Race, participating in the 10th Hero MTB Himalaya, scheduled from 26th September to 3rd October 2014.
Lopes is also named an official female race ambassador for the 10th edition of this epic Himalayan Adventure and her participation will give a huge boost to women participation in the sport of mountain biking.
Buoyant with the top woman cyclist's participation, Akhil Puri, General Secretary HASTPA, asserted that it's always been organization's motive to involve more women in this sport. He believes that Sonia's presence at the race will give a huge boost to women participation in the sport of mountain biking.
Sonia Lopes is a role model of cyclists' enthusiasts. Balancing the roles of mother and professional rider, Lopes incredible performance at top cycling events is proof of the culmination of intense preparation and focus especially towards her long standing objective of 24 hour solo championships.
Sonia assured to help budding cyclists and shown her commitment to improve the level of this sport in India. Sonia Lopes said
"I really hope to do well and inspire a lot of people in India, especially women. My aim is not just to win but also to inspire and thus I'm really looking forward to paddle in the Himalayan region."
Apart from being a top athlete, Sonia is also lending her support to noteworthy organisations like Bike Pure and Songo as their International Ambassador.
Lopes believes that athletes should be more than a podium or a medal and it can make this world more perfect and all the players are examples for the rest of society.
Some of her recent noteworthy achievements are:
2013
1st – Portugal Open XCR
1st – Madrid 24 hours
1st – Portugal Bike Race 500k
2012
1st – Portugal Open XCR
1st – Andalucía 12 hours – Spain XCR Open
1st – Lisbon 24 hours
2011
1st – Portugal Open XCR
1st – Abrantes 24 hours
1st – Algarve Stadium 24 hours
1st – Lisbon 24 hours
1st – Proença-a-Nova 24 hours
1st – Famalicão 24 hours
1st – Sardoal Marathon