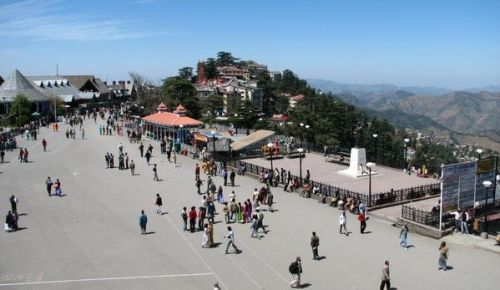 "Queen of Hills," as it is fondly called, Shimla is one of the favourite tourist destinations of India. British declared it as the summer capital in 1864 and gave it the queenly status looking at the beauty the place came wrapped with. But lately this heavenly abode has been deteriorated to unimaginable extends and the government despite a lot of wake up calls has failed to regain its beauty. A whopping Rs 3,900 crore were sanctioned by the Centre to bring the glorious hill station back to its true self, but sadly the Himachal Pradesh government has failed big time to spend the funds in an appropriate manner.
What was bejeweled as the most beautiful spots in India during the British Raj is a case of pity now. The city faces so many troubles and a few amongst them being water shortage and parking problem. The place is flanked by tourists from all over the world but fails to provide them with a first class experience. Even the roads are in a very poor condition which is a major problem faced by tourists and hence, has a bad impact on the overall tourism structure.
The government has turned a blind eye towards all these woes and even after getting Rs 3,900 crore sanctioned under the Jawaharlal Nehru National Urban Renewal Mission (JNNURM) in 2006, is living in a state of denial.
A petition has been filed questioning the same on Tuesday, and notices have been issued to the state chief secretary and the Shimla Municipal Corporation by the Himachal Pradesh high court bench demanding a reply in four weeks. Petitioner, Tarlok Chauhan has pointed out that public faces a lot of inconvenience because of the delay and has insisted the court to find out the exact reasons behind the delay.