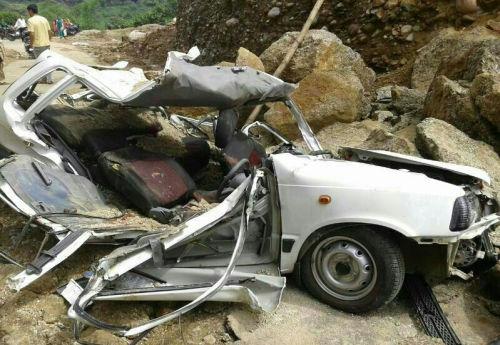 Nagrota Bagwan: Three PWD contractors killed on Baldhar-Jasore road when a car (HP 40 C 1055) in which they were traveling got buried under a big boulder following a massive landslide at Jassor village in Nagrota Bagwan of Kangra district.
Deceased identified as Navneet Thakur (36), Raj Kumar (40) and Darinder Sharma (34) were going to inspect the construction work in the area.
Locals came to their help and retrieved their bodies from the damaged car. The bodies were taken to Tanda medical college and were handed over to the families after conducting the postmortem.
Meanwhile, Transport Minister GS Bali, who was on his way to Shimla from Kangra, rushed to the Nagrota Bagwan.