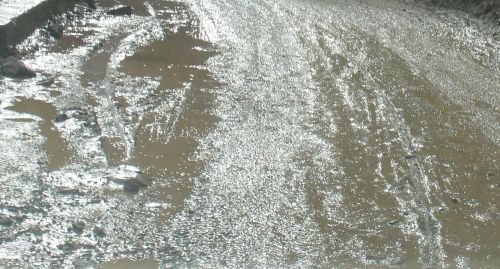 Of all the beautiful landscapes that we are accustomed to in the queen of hills, the roads that traverse the hilly region are in a merciful state. Not even a single road within the city goes without its fair share of bumps, ditches and dirt laden patches; especially when there is a downpour or the occasional snow shower. Be it the route from Sanjauli to Rivoli tunnel, Bus-stand to Panthaghati, Sanjauli to Dhalli or many other routes that connect the city, and to other nearby locations in the outskirts.
Now the question to be asked is that why are the roads in such a plight, in spite of the regular maintenance jobs taken over by the authorities? One clear answer to that question is the manner in which private contractors go about constructing/maintaining the roads, who have been authorized via contracts to take care of the roads and make sure they use top class construction material to increase the longevity of road conditions.
Obviously it is for all to see that these road maintenance jobs taken up by contractors are not done in a manner in which they are meant to be done. Contractors use low grade material in the construction of roads so that they have a reason to take up such road maintenance jobs on a regular bases, thereby making their bank account bulge a bit more!
Authorities need to take up this matter very seriously and exercise clear cut transparency in the way tenders are filled for the construction of roads. This will ensure the longevity of smooth road conditions, no matter what the weather conditions are.
Recently Mayor Madhu Sood has presented year Budget and announced Rs 4.24 crore for the maintenance and repairs of the dilapidated roads. However, questions still arise as to what will MC come up with, and will the roads manage to survive the monsoon, unlike most of the city's roads that were reduced to rubble during last year's rains.