Solan: Shoolini University Business School is collaborating with a local women's Self-help group 'She Haat' and helping in online marketing and improving financial health.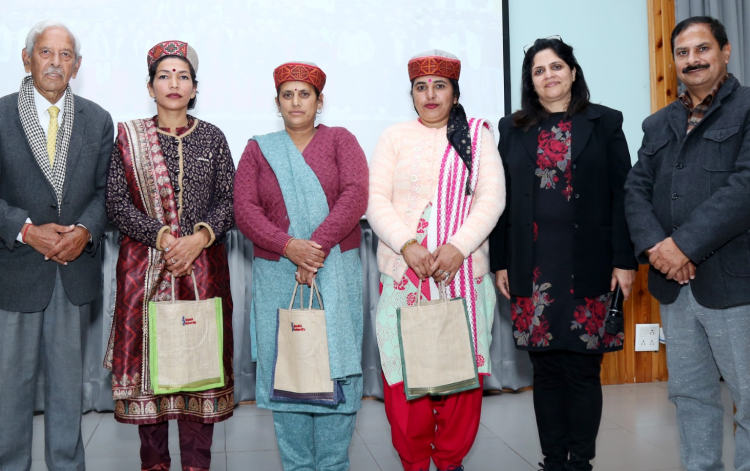 'She Haat' would share their entrepreneurial journey with business students who shall in turn be helping them in online marketing and improving the financial health of their unique enterprise.
"She-Haat" is a rural women-run cooperative in District Sirmaur that helps local women to sell their handicrafts and handlooms. The district administration, in collaboration with the tourism department, established the project to economically strengthen rural women.
The "She Haat" project is managed by 25 women from self-help groups who have been trained and equipped with the necessary skills and knowledge.
'She Haat' was a part of the Advanced Training Programme (ATP) for MBA students of Shoolini University. Students from six different specialisations made recommendations to the ladies who run 'She Haat.' A marketplace was also established so that the women could display and sell their wares to buyers from the local community and beyond.