Raipur: After initiating the EV revolution in Himachal Pradesh, Chief Minister Sukhvinder Singh advised other states to switch over to electric vehicles to save the environment by reducing carbon emissions.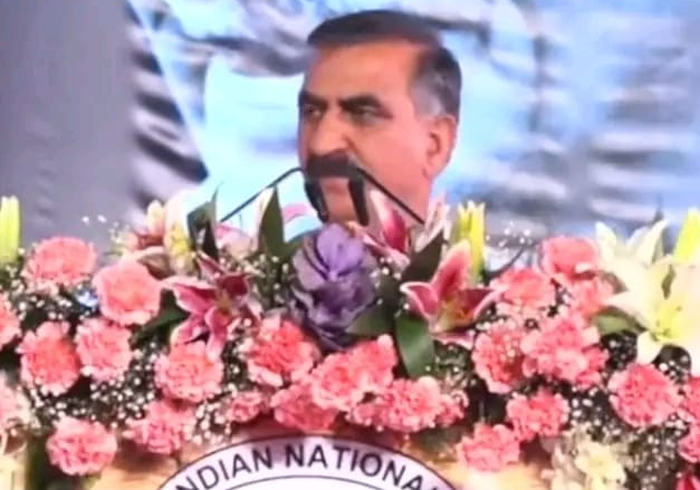 Sukhvinder Singh, while addressing the Congress's 85th Plenary session at Raipur in Chhattisgarh today, informed that the Himachal has successfully introduced the Electric Vehicle Policy and will replace traditional fuel burner vehicles with clean EVs. CM said
"This would help in preserving the Himalayan flora and fauna of the state and will minimize the receding of Himalayan glaciers, due to global warming and pollutants being emitted by the vehicle which has become a matter of grave concern."
He said that the fossil fuel-based commercial fleets will also be replaced in a phased manner and the government has planned to replace the entire fleet of HRTC buses with e-buses in Himachal Pradesh in the near future.
Chief Minister Sukhvinder Singh used an e-vehicle to attend the Congress's 85th Plenary session in Raipur.