Shimla: The Helping Hand Organization Shimla in association with Usha and Tata Power established a Usha Tata Power Trending cum Production Center for 25 women at Nehra Village Block Tutu District Shimla.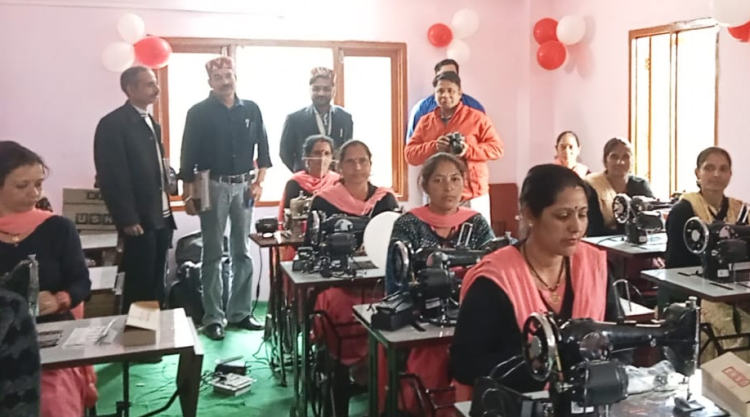 The Helping Hand organization organized a training for 25 women. The program was inaugurated by Sudhanshu K. Of. Mishra, CGM, NABARD and Tushar Jain, District Development Manager, NABARD.
In this program women will be given training for 25 days. 2 days will be given for machine repair and 13 days for basic tailoring and 10 days for advanced-level training.
Trained women would also be connected to the market so that they get employment opportunities.
On this occasion, President and Founder of Helping Hand, Kapil Kumar said the right direction for the development of the society would encourage the participation of women.