Baddi: The State Pollution Control Board has asked industries to opt for self-regulation to contain pollution.
Sanjay Gupta, Chairman of Himachal Pradesh State Pollution Control Board, while interacting with Baddi-Barotiwala-Nalagarh Industrial Association asked industries for self-regulation in order to reduce pollution and ensure the conservation of the environment.
Gupta advised Industrial Association to train their staff so that they can avail the facility to file the case in the HP-OCMMS portal with ease. He assured that various concerns of the industries shall be examined in due course of time and sought cooperation for a pollution-free environment.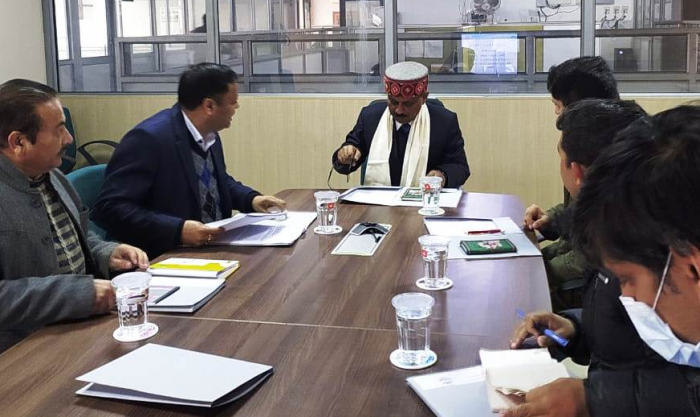 Earlier, Sanjay Gupta reviewed the position of compliance of industrial units and gave directions to ensure that all units are compliant with various pollution norms under Water, Air and Environment Protection Acts.
He directed to give special focus on the regulation of municipal bodies in the area such that solid waste management, plastic waste disposal and sanitation were carried out properly by them in urban areas.
Apoorv Devgan, Member Secretary, HP State Pollution Control Board informed that the sampling module of PCB has been upgraded for sample collection through a mobile application and for transparency.