Mandi: Factionalism in the ruling Indian National Congress came to the fore at Seraj assembly constituency in Mandi district as party supporters clashed in front of party state president Pratibha Singh.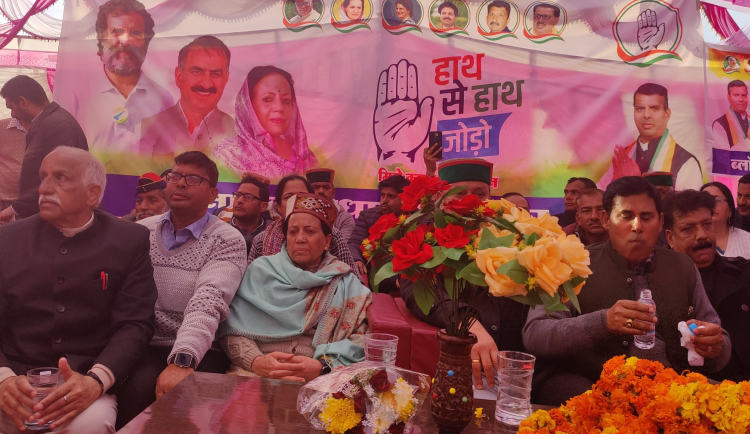 Congress president and Mandi MP Pratibha Singh was at Dharotdhar in the Seraj assembly constituency to address the party cadre on the occasion of the Hath Se Hath Jodo Yatra.
As per information, a faction of the party reportedly led by party candidate Chet Ram did not allow Vijay Pal Singh and his supporters to welcome the party president on the stage. Upon this, supporters of both groups raised slogans.
However, Pratibha called Vijay Pal Singh onto the stage.
The rivalry between Chet Ram Thakur and Vijay Pal Singh factions isn't new. Chet Ram and Vijay Pal Singh had stacked claims for the party ticket in the 2022 assembly elections and the party fielded Chet Ram Thakur – which he lost with a record margin to BJP candidate and former Chief Minister Jairam Thakur.
Chet Ram accused Vijay Pal Singh for working against the party in the elections.