Shimla: The state government has appointed Dr. CL Chandan as Vice-Chancellor of Sardar Balabh Bhai Patel Cluster University, Mandi. His appointment has been made for period of three years or attaining the age of 65, whichever is earlier.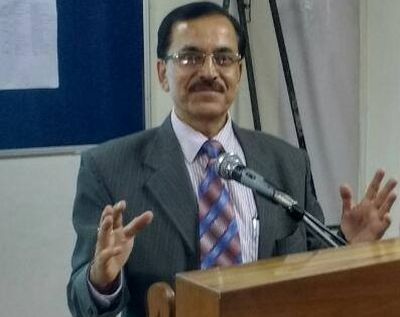 Earlier, Dr. Chandan has rendered his services as Professor of Management, Dean, School of Management and Bahra University, Waknaghat, district Solan. Dr. Chandan has about 35 years of experience of teaching.
Sardar Vallabhbhai Patel Cluster University was established by Himachal Pradesh Act no. 6 of 2018. It is first cluster university in the state of Himachal Pradesh.
Cluster University Main Campus
The headquarter of the Cluster University shall be at Mandi with campuses at Sunder Nagar, Bassa and Darang at Narla. The Vallabh Government College, Mandi will be the lead college and the M.L.S.M. College, the Government Degree College, Bassa and the Government Degree College, Darang at Narla will be the constituent colleges of the Cluster University.
Courses at Cluster University Mandi
At present Cluster University Mandi is housed in Vallabh Government College Mandi with no separate campus. Cluster University will offer various courses in most of the stream. University will primely offer courses in Law, Engineering, IT, Pharmacy, Liberal Arts and designing, Education, Architecture Planning, Sciences and Management.
Cluster University expected to provide research opportunity for students
The Cluster University Mandi will offload some of pressure from the HP University Shimla and will definitely help improve the standard of education in the region and will also help to enhance the opportunity of research and will lead to render the benefits to the students in general.
Mandi becoming higher Education hub
With Cluster University, Mandi district is fast emerging as a major education hub in the state. Mandi district has also another international repute engineering institute IIT Mandi at Kamand. IIT Mandi, since its establishment, has successfully made name for itself as it's being ranked among top engineering institute in the country and successfully carrying out various research and giving new dimension in higher education in the country.   
Updated (18 October,2019)