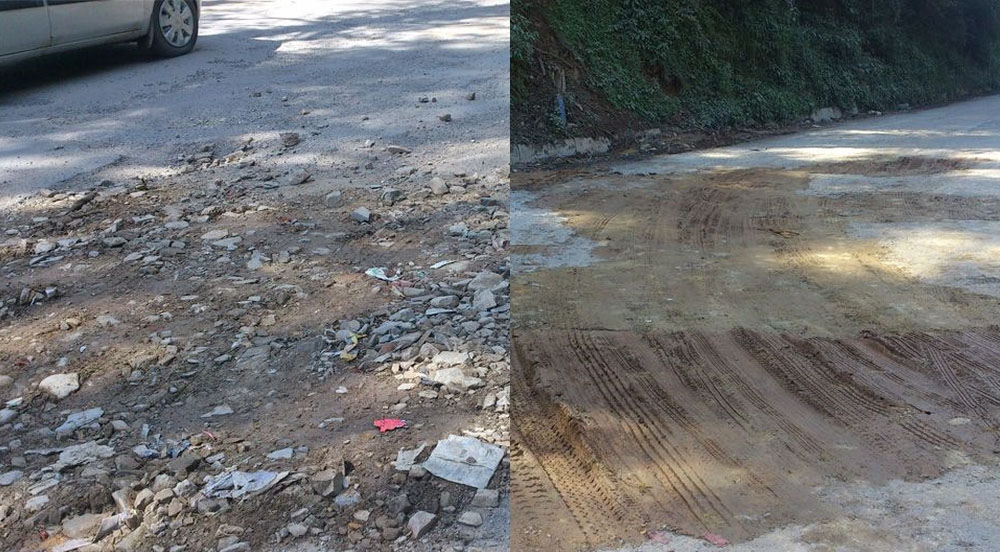 It is a popular notion that roads are the first reflection of development in any country or region. If we consider the same notion to the entire length of the Shimla-Dhalli bypass on National Highway-5, then we would discover that things have gone bad to worse.
There is nothing new about the tarring of the road being washed away by rains within a few months.
However, this year, the callousness of the National Highway Authority of India and the State Public Works Department is breaking all limits.
Consider the fact that the contractor had been covering up large potholes and washed-away parts of the bypass with illegal dumped muck and debris.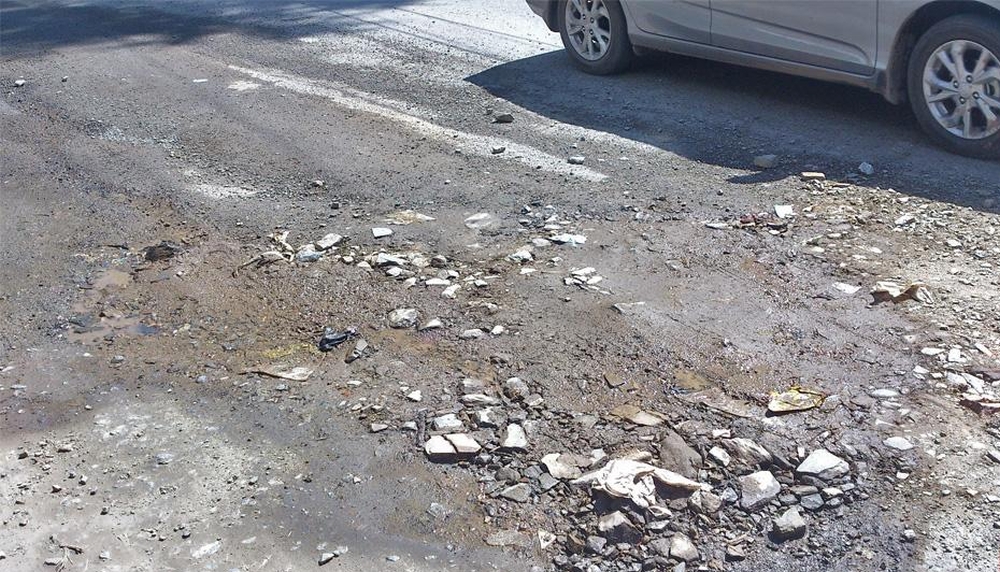 Earlier, the contractor was limited to filling up potholes with soil, which created mud and dust. But now, the contractor has become so carefree that he's isn't caring about what's being thrown on the road.
Take a look at the picture ( Taken during last month) below: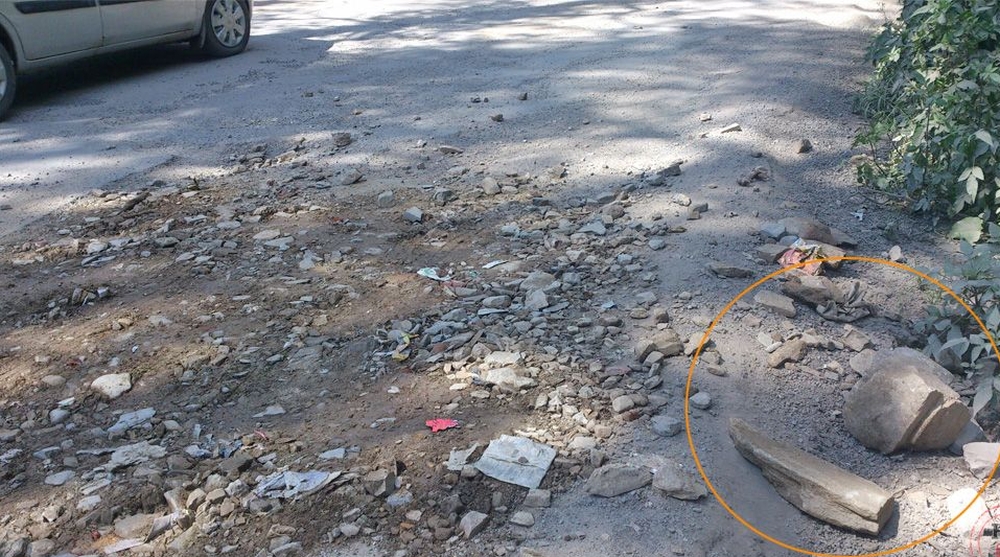 Is it lawful to throw stones/debris of such large size on the road to cover up potholes? Isn't it a joke with the safety of the public. The level of risk for the two-wheel riders is unspeakable here. The entire bypass is given the same treatment, which is creating too much dust pollution. At some points, dust is disrupting road visibility and making it prone to accidents.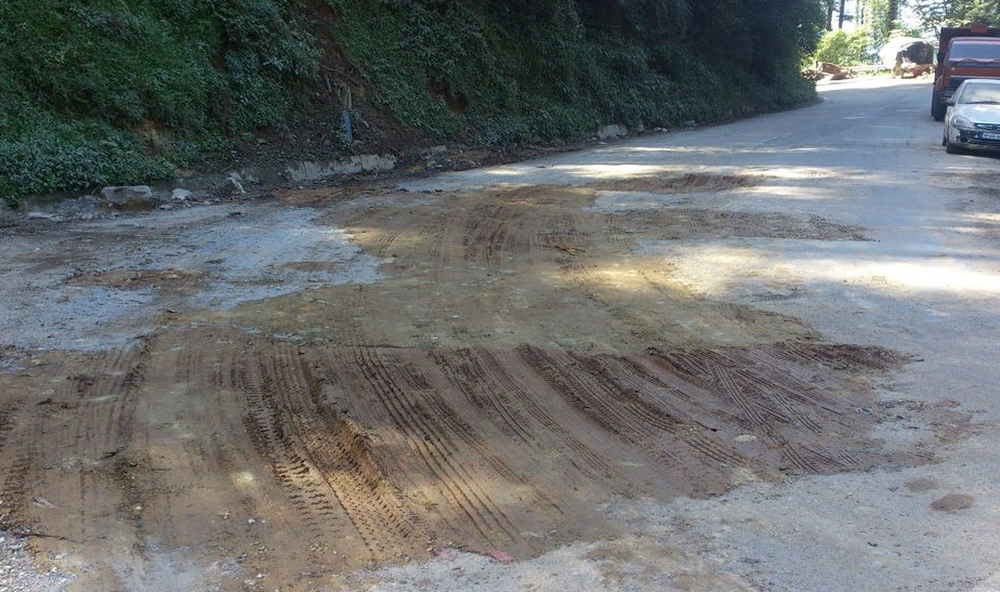 Another crucial question is that why the police department is not acting against the contractor for making road conditions vulnerable to accidents due to the dumping of debris/stones on the bypass and causing interference in road visibility.
Where is the State Pollution Control Board? Doesn't such excess dust pollution invite action against the agents who are causing it?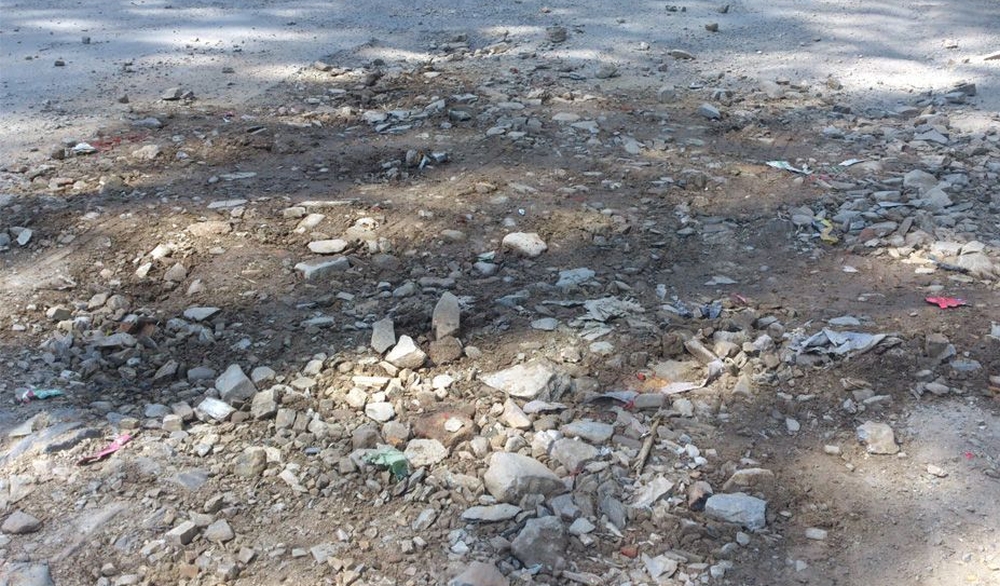 Unfortunately, the police department, too, has left its traffic cops on their own to inhale dust on duty.
What about the health hazards this much dust pollution can cause? Isn't the State Health Department need to take note of it and speak to the government for preventive measures?
At least, the Health Minister has taken cognizance of it and demanded new luxury SUV, inside which he would be safe from the dust and potholes. The suspension of luxury SUVs is obviously much better than the buses of the Himachal Road Transport Corporation.
Not to forget, we also have the State Science & Technology, Environment Department.
There is no dearth of departments and provisions to ensure safe and pollution free roads, but there is an acute shortage of will to implement them. Moreover, corruption feeds only those who chose to not see violations even when they are clearly visible.
In nutshell, it appears that there is no one to check this naked dance of corruption and callousness.