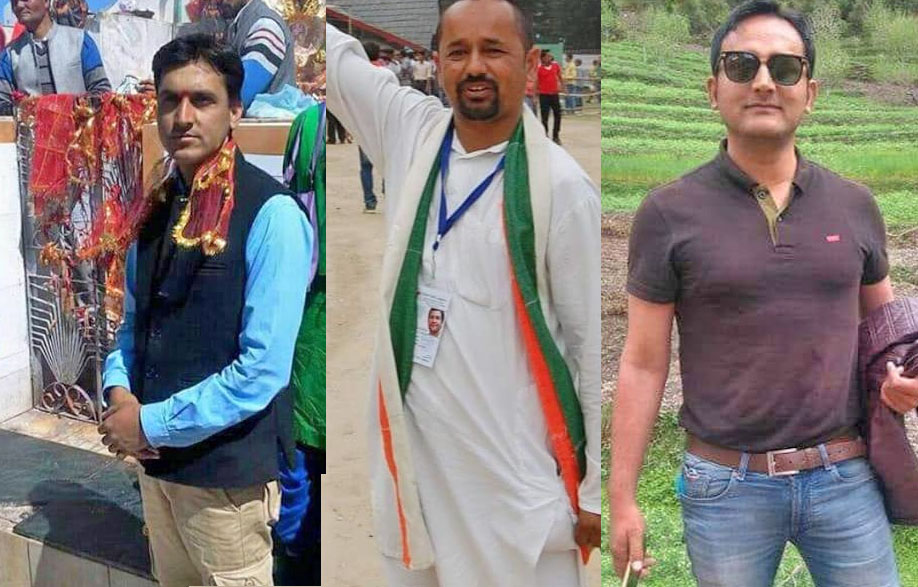 On the intervening night of Tuesday and Wednesday, three persons died and two others sustained injuries as their car rolled down into a gorge in Karsog sub-division of Mandi district.
The accident occurred near Bathaar Nallah in Karsog. The cause of the accident was not ascertained yet.
The accident occurred during the night but people spotted it today morning. Three persons, who were identified as Daleep Mehta, Dola Ram, and Khemraj were found dead while  Tilak Raj and Inder Singh were lying unconscious. The injured were taken to the local hospital in Karsog.
One of the victims, Daleep Mehta was also the vice-president of the Block Development Committee (BDC), Karsog and a worker of Indian National Congress. Khemraj was also said to be a INC worker.
The local police has confirmed the news of the accident and investigating cause.