Shimla: Himachal Pradesh Chief Minister Jai Ram Thakur pitched for involving community participation can go a long way in effective water conservation to ensure water availability and rejuvenation of traditional water sources.
The Chief Minister, while addressing Workshop on Water Conservation organized by Himachal Pradesh Vidhan Sabha at Hotel Peterhoff, said that a massive campaign need to be started for coping with the water crisis world-over. He said that climate change and global warming had further worsened the situation.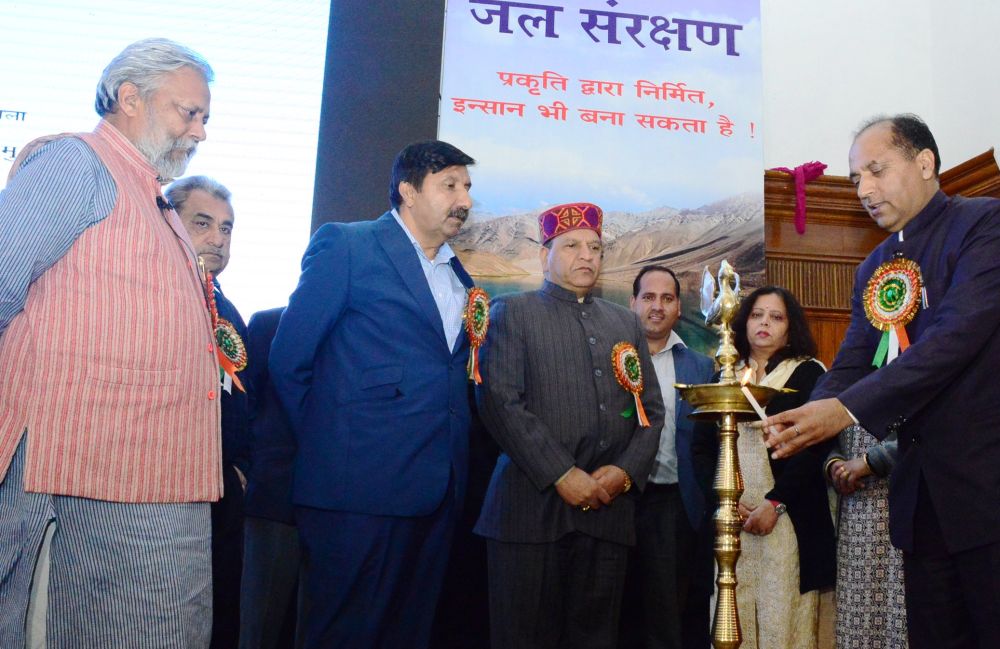 Water conservation and water management was need of the hour and collective efforts of Government, Local Bodies and general public should be mobilized in this direction, Jai Ram Thakur further added.
He said special campaign would be launched for water literacy in the State so that the masses could be sensitized on this vital issue. He said that traditional methods should be adopted for water conservation. Thakur said that efforts would also be made to rejuvenate old water bodies and construct new structures for rain water conservation.
The Chief Minister urged the legislatures to launch water conservation campaign in their respective areas. He appreciated the efforts of Rajinder Singh for making water conservation a mission not only in Rajasthan but throughout the country. He said that afforestation could also play a major role in water conservation and environment protection.
Speaker HP Vidhan Sabha Dr Rajiv Bindal emphasized on the need of water conservation. He said that the state has sufficient rainfall but most of rain water flows down the rivers unutilized and wasted.
Dr. Rajinder Singh Magsaysay award winner and 'Water Man of India' said the Himachal Pradesh was lucky as it has about 180 cm annual rainfall. He said that still the groundwater was declining at a greater speed. He said that about 70 per cent perennial water bodies have dried up. He stressed the need to work towards ground water conservation. He said that traditional water conservation system of India was universally acclaimed. He said that it was also need of the hour to use natural resources judiciously.