Cabinet nod to amend PG policy on tendering bond money for MBBS doctors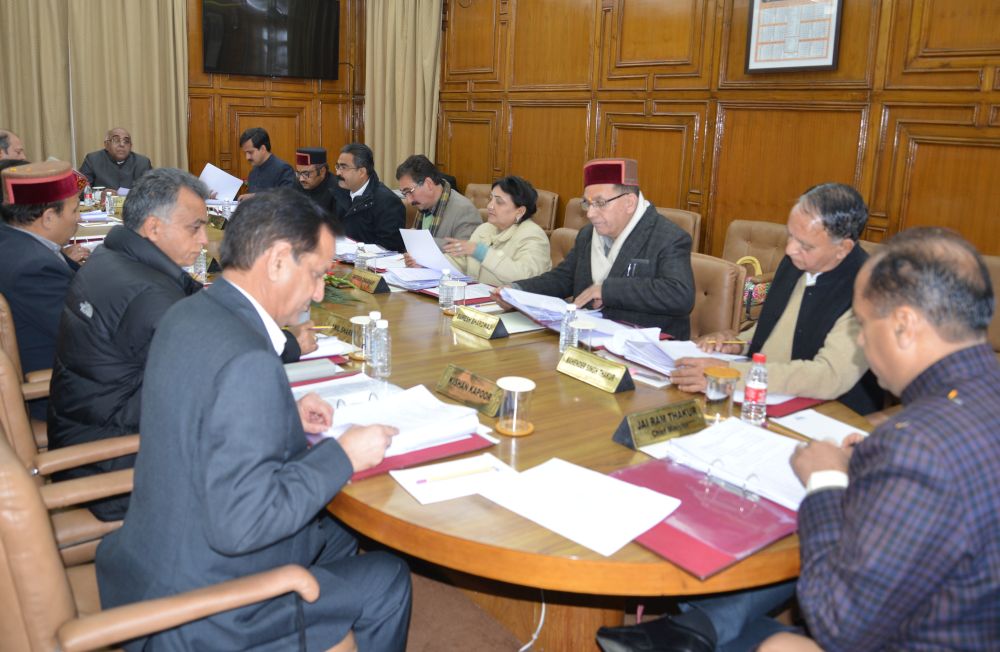 Shimla: To cope with the shortage of doctors and provide health care facilities to the people of the State at their door steps, particularly in rural and far flung areas, the state cabinet has given nod to fill up 200 vacant posts of Medical Officers (MBBS) on local specific contracts on walk in interview.
The Cabinet also decided to amend PG policy on tendering bond money for MBBS doctors who pursue higher courses MD/MS degree or diploma, super specialty DM/MCH courses, DNB courses, Master Courses within and outside the State. This will be a major relief for MBBS doctors undergoing PG courses who were facing hardship in obtaining bank guarantees for their courses.
The Cabinet approved deployment of two medical physicists and four radiotherapist technicians on outsource basis at Government Medical College Tanda to operationalise the sophisticated cancer treatment equipment available there.
It gave its nod to upgrade Community Health Centre Bagsaid to 50 bed Civil Hospital in Mandi district along-with creation of 29 posts of various categories in the hospital. It gave its consent to upgrade Civil Hospital Ani in district Kullu to 100 bed Civil Hospital along-with creation of 26 new posts of different categories.
It decided to procure four pulses i.e. Dal Channa, Urd Sabut, Moong Sabut and Malka from National Co-operative Consumer's Federation of India Ltd. (NCCF) under State Subsidized Scheme for procurement and distribution of pulses by revising the existing policy, provisions and method of procurement of pulses. The H.P. State Civil Supplies Corporation Ltd. and NCCF will execute an MoU in this respect. There would be saving of Rs. 2.63 crore per month only on account of purchase of pulses.
The Cabinet gave its approval to strengthen H.P. Forest Ecosystem Climate Proofing Project being implemented in Chamba and Kangra districts with the assistance from the KFW Development Bank Germany by providing more requisite staff. This project is covering 600 panchayats of these districts for minimizing and mitigating the negative impacts of climate change by increasing biodiversity and sustained income in rural areas through sustainable management of forest resources.