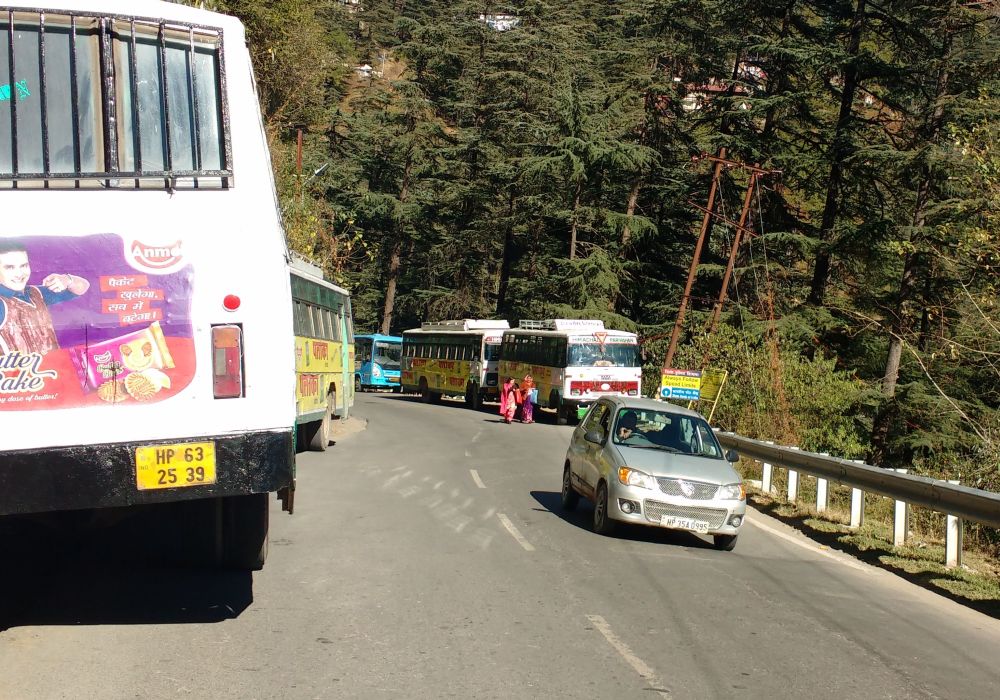 A large number of wrongly parked buses along the Shimla-Dhalli bypass road are leading to frequent traffic jams and increase in road accidents due to congestion and hindrance in road-visibility.
Surprisingly, despite building a new Inter-State Bus Terminal, most of the wrongly parked buses belong to the Himachal Pradesh Road Transport Corporation (HRTC).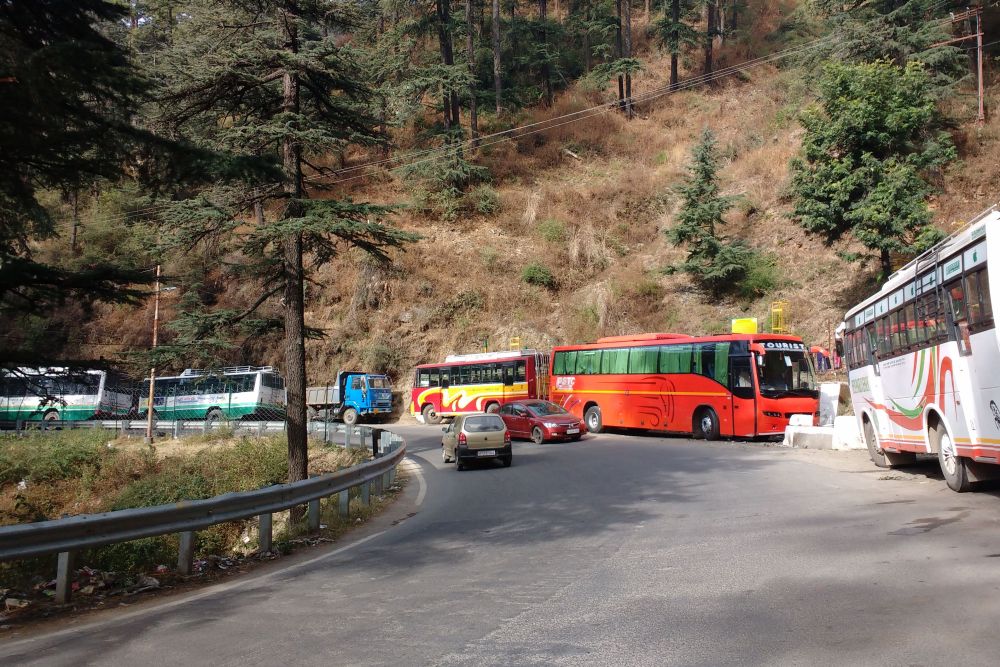 The road has become a permanent parking and washing station for a large number of government and as well as private buses.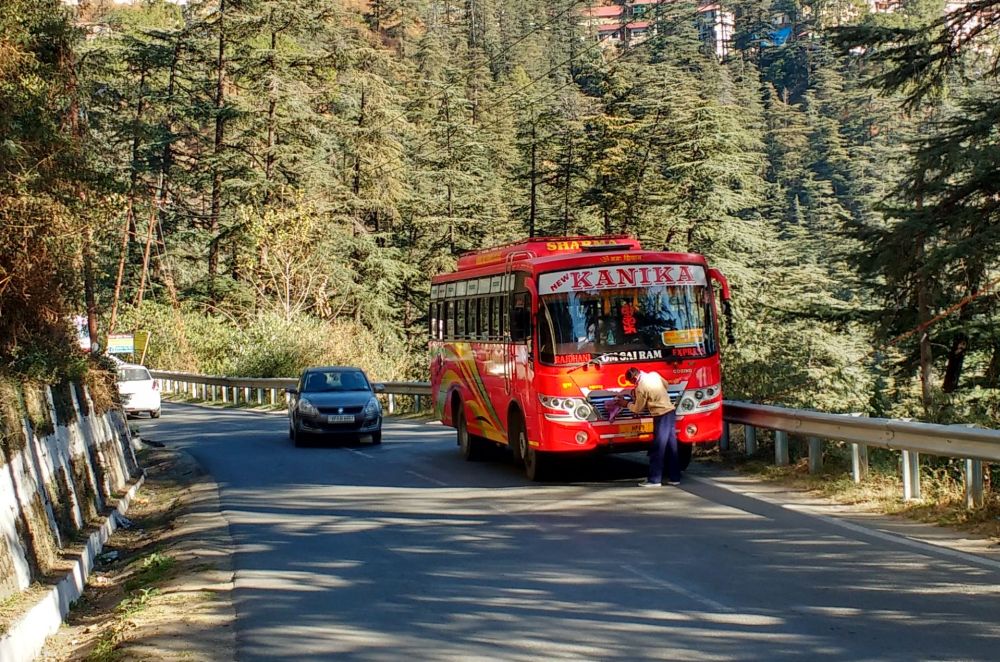 Not only the staff park buses here but also eat, drink,  urinate and defecate here.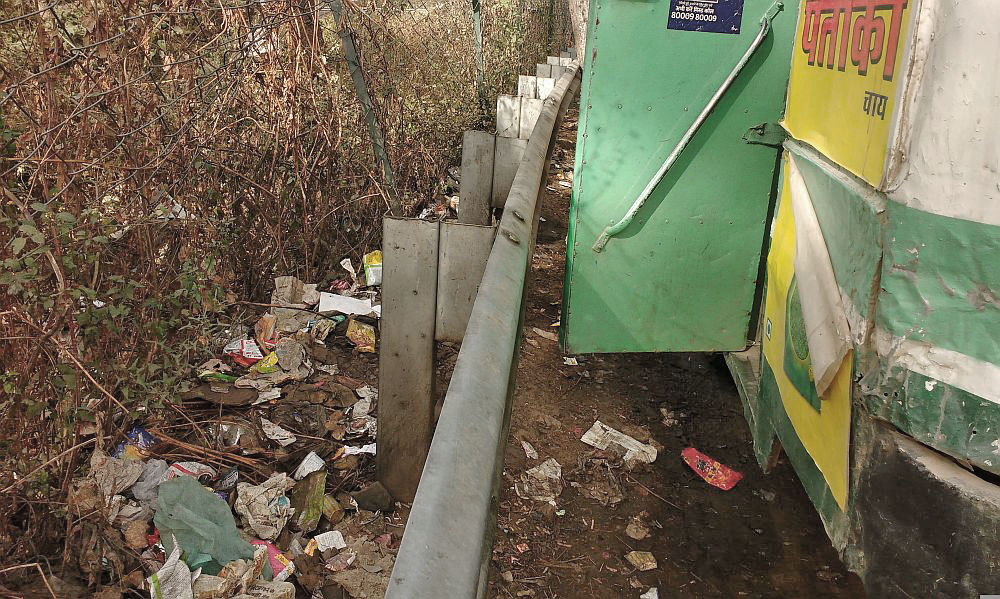 The matter has taken a life-threatening form due to the perpetuating dereliction of duties by the concerned authorities and bus operators. The fresh example of it is a road accident that occurred last night leaving two other vehicles damaged.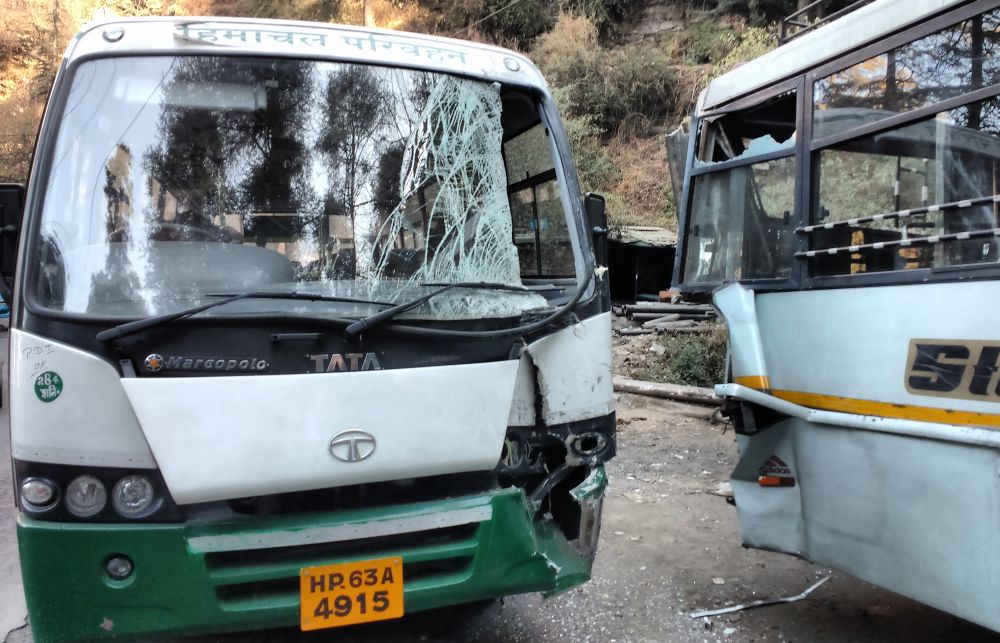 The private bus visible in the picture was parked on the roadside at a sharp curve. An HRTC bus rammed into it. Today morning, the public, especially the public transport suffered most due to the congestion created by the accident.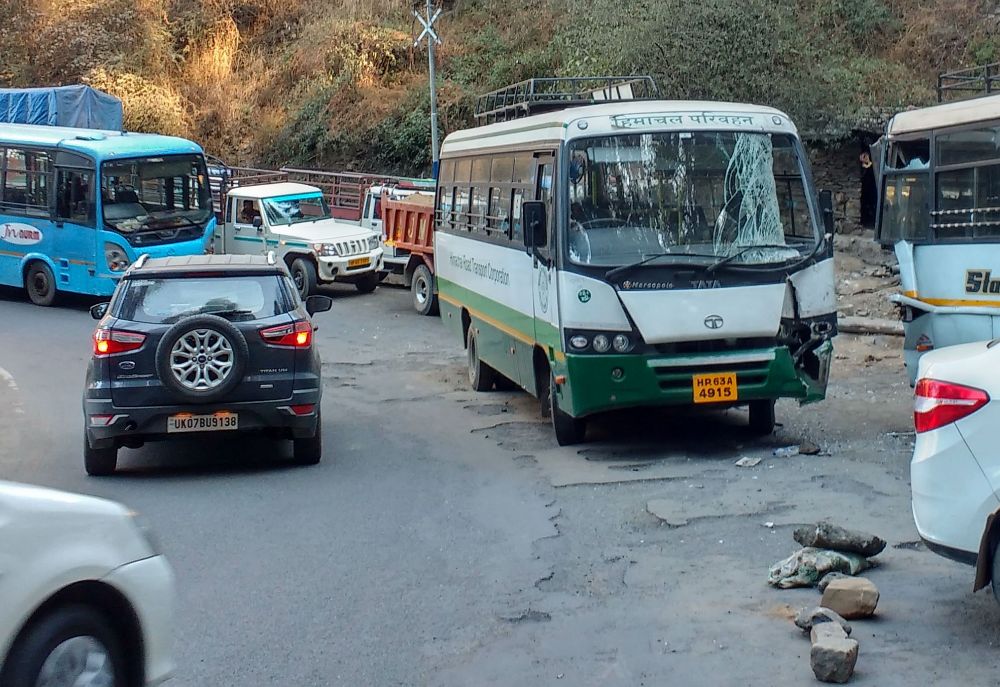 The driver of the bus, who is believed to be drunk, and the conductor were injured. Fortunately, there were no passengers in the other two vehicles.
The lackadaisical administration and civic body have almost abandoned the bypass, leaving it on its own. Further, there is no arrangement of space to accommodate additional tourist buses during the season.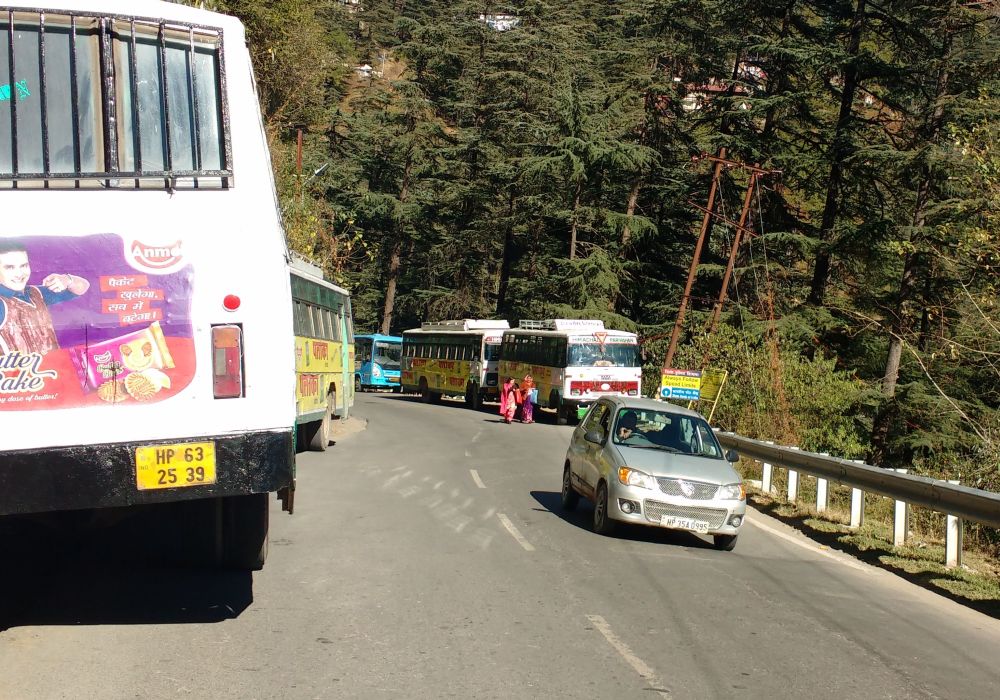 The operators not only park them wrongly but also cause regular littering. The garbage including food waste, plastic bottles, glass bottles of alcohol and beer is simply thrown out on the road instead of proper disposal.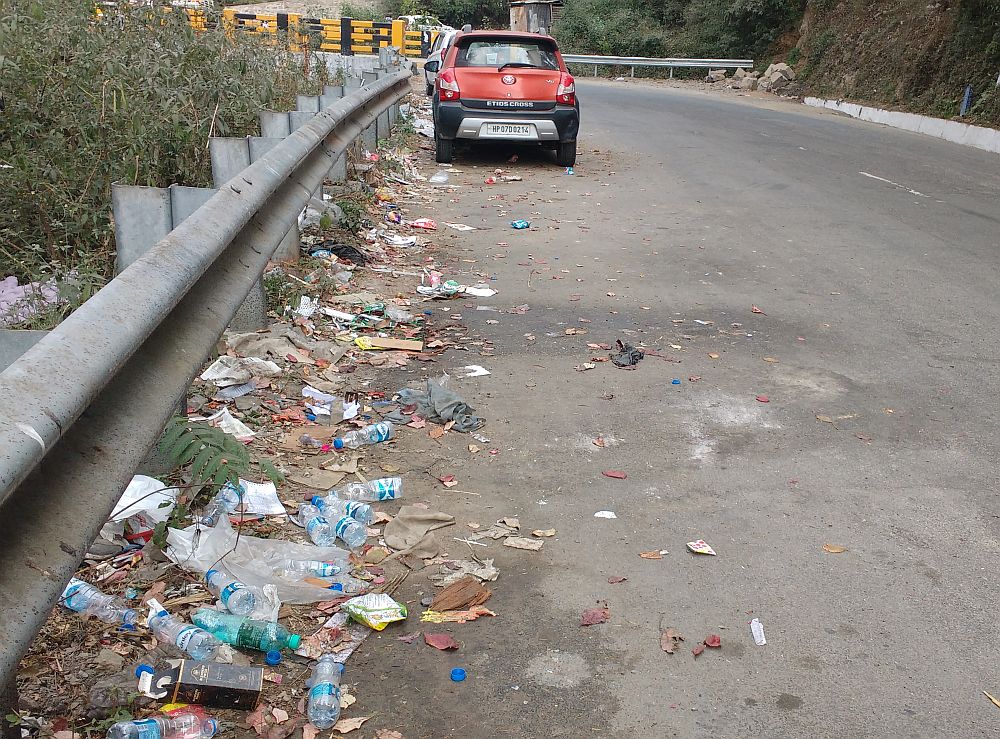 The sanitation workers scarcely bother to collect this waste.
Amid rising traffic chaos in Shimla city, the administration and the traffic police do not seem to have any plan to rectify the situation. While the entire circular road and one leading to the old Inter-State Bus Terminal (ISBT) and are already too congested to bear the increasing load of the traffic, the Shimla-Dhalli bypass road used to be traffic free until recently.
The administration need to act timely to eradicate this malpractice and to make the bypass road safer and cleaner.