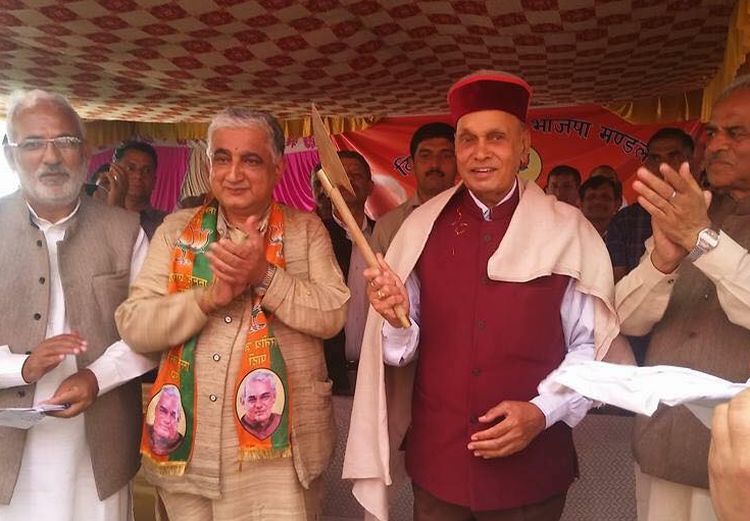 Ending speculation over the party choice of its Chief Ministerial candidate, the BJP today named former Chief Minister Prem Kumar Dhumal as the party's face for the top post in the Himachal Assembly elections 2017.
Party chief Amit Shah, while addressing an election rally at Rajgarh in Sirmour district, announced to make veteran party leader Prem Kumar Dhumal as party choice for the post of the Chief Minister.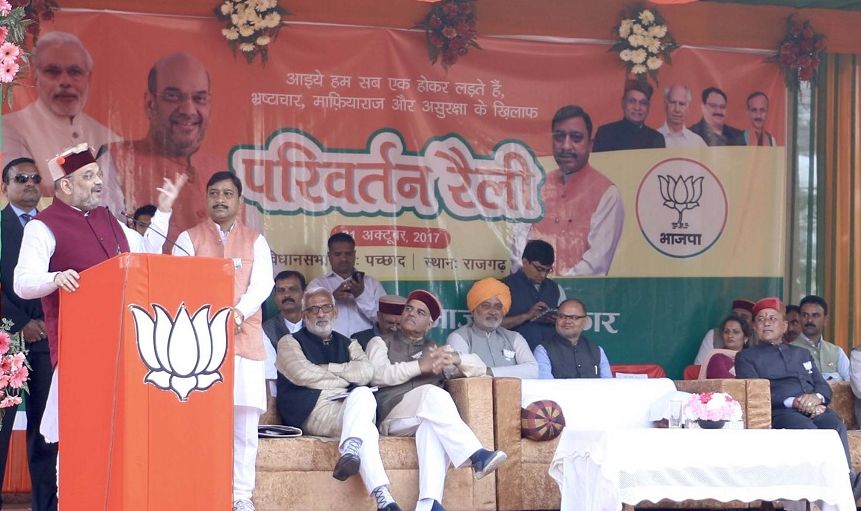 Shah said the party will fight the Himachal Pradesh Assembly Elections 2017 under the leadership of Prem Kumar Dhumal. Shah said that Prem Kumar Dhumal is a senior leader and hoped to form a majority government in the state.
Lauding his leadership, Amit Shah said the state had set many millstone of development in the state in his tenure in 1998 and 2007 and again in 2017 Dhumal will lead the party to form government in the state on December 18.
Prime Minister Narender Modi has also stamped the party decision of declaring Prem Kumar Dhumal as Chief Ministerial candidate. He twitted that "Dhumal ji is among our senior most leaders with rich administrative experience in Himachal. He will once again make a wonderful CM"
In his another tweet, Narender Modi reiterate BJP's commitment for the politics of development. He twitted "BJP's focus is politics of development. We want to make Himachal corruption-free & initiate record development initiatives in the state."
The BJP was divided over naming Chief Ministerial candidate in the state. Name of Union Health Minister JP Nadda was also making round for the top post, but it seems that Prem Kumar Dhumal's mass connect in the Himachal might have favoured him over other claimants.
While releasing party Vision Document, Union Finance Minister Arun Jaitley had announced to give the responsibility of Chief Minister Post to senior most leader of the party.
Prem Kumar is contesting from Sujanpur assembly constituency of Hamirpur district. If voted to power in the state, it'll be his third term. Earlier, in 1998 Prem Kumar Dhumal had successfully lead the coalition government in the state and in 2007, safron outfit under his leadership registered overwhelming victory over the arch rival Congress in the state.