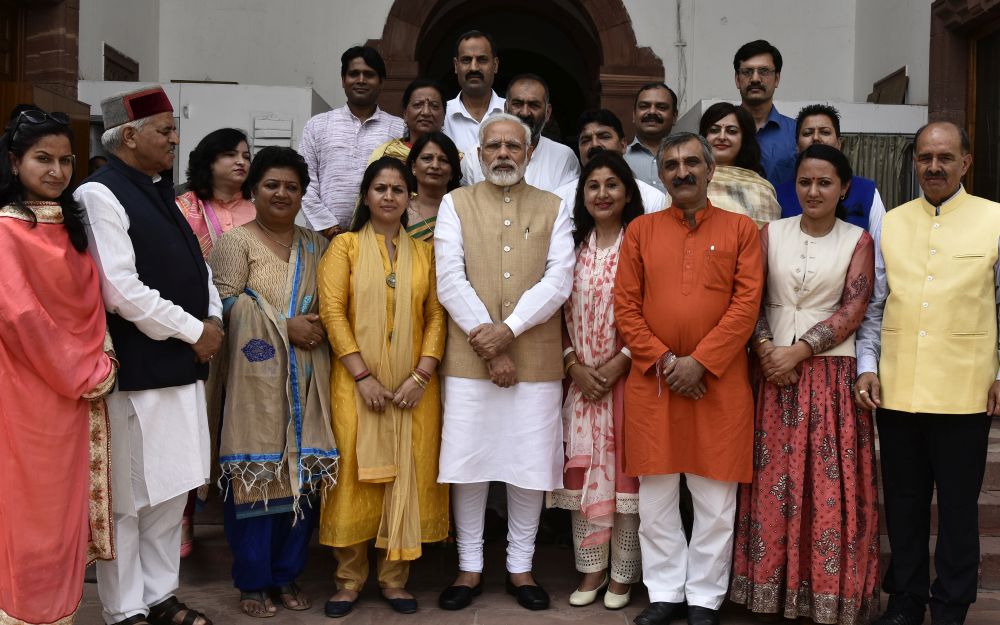 New Delhi: A delegation of Newly elected Shimla Councillors called on Prime Minister Narender Modi in Parliament House and requested the Prime Minister to sanction world bank aided Rs. 720 Crores cost Greater Shimla Water and Sewerage Circle scheme (GSWSSC) which has been submitted to the World Bank authorities by Shimla Municipal Corporation.
Virender Kashyap, led the delegation, informed Prime Minister Narender Modi about the water crises in the Shimla Town. He said that the water supply system has fallen short due to heavy load of new constructions in the Municipal areas and heavy tourists incoming especially during the summer season.
The delegation thanked Prime Minister Narender Modi for declaring Shimla as Smart City. The delegation apprised the Prime Minister about the Shimla MC has taken up the "Swatch Bharat Mission" as on its top priority.
The delegation also met union urban development Minister Narender Singh Tomar in Nirman Bhawan and apprised him about the problems relating to urban developments in the historic Shimla city and sought liberal financial assistance for the development of the city. The delegation told the union minister that people of Shimla has high expectation from Shimla municipal corporations due to clear mandate given to BJP in the elections and same party in power in both places.
The Union Urban Development Minister assured delegation to sort out problems to Shimla town in time bound and efficient manner and also assured liberal financial assistance to the corporation.