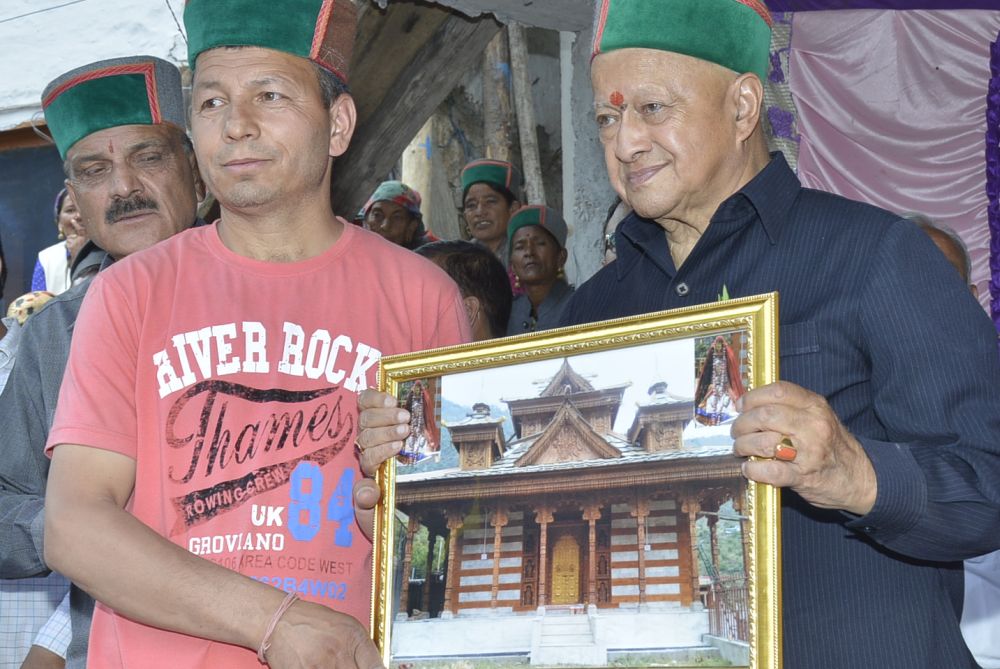 Jeuri/Rampur: Himachal Pradesh Chief Minister Virbhadra Singh announced not to permit government institutes as the venue for religious ceremonies. The Chief Minister, while speaking at a public meeting at Jeuri stated "No religious organizations will be allowed to hold congregations in educational institutions"
Condemning the conversion of religion by luring and paying, Virbhadra Singh termed it a bad practice and asked not to make a business. He said
"Such practice needs to be stopped as conversion by luring or financing was illegal and banned and one had to apply to the district magistrate on a form to seek permission to do so. No person abet any such conversion, too"
The Chief Minister said that every citizen of India has the right to practice the religion of his choice. He, however, also directed to take action against people responsible for damage to property during a protest in Rampur Bushahr yesterday. He directed the police authorities to ensure strict action against those who tried to break in to the school campus gate.
Earlier yesterday tension gripped Rampur town as Dev Sanskrit Raksha Manch opposed offering of prayers by members of the Christian community in a local government school.
The protesters also tried force entry into the school, where police stopped them and avoid clash between two communities. Protestors also blocked the Hindustan-Tibet National Highway for more than an hour.
There were reports of religious conversion by financing in the state. The state government had also passed a law against conversion to keep check on conversion and become first state in the country.