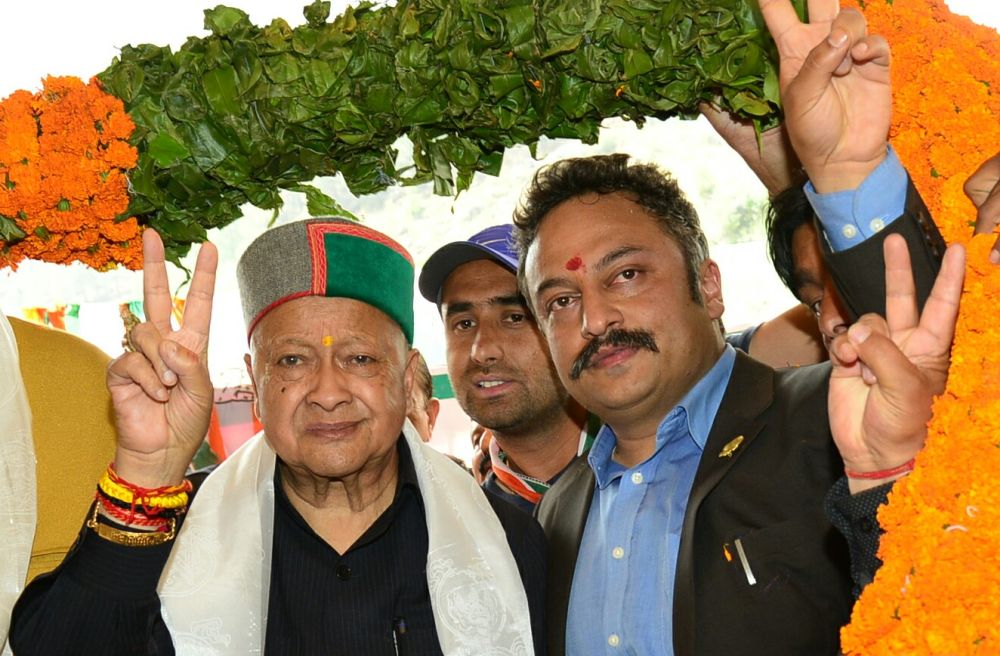 Chief Minister Virbhadra Singh today inaugurated marketing sub-yard at Anu in Jubbal tehsil of Shimla district. He also laid foundation stone of Phase-II marketing sub yard at Anu to be constructed at a cost of Rs. 2.85 crore.
The Chief Minister also announced Sub-Tehsil for Saraswati Nagar, upgraded Primary Health Centre (PHC) Saraswati Nagar to Community Health Centre, and opened Primary Health Centres at Jharag-Nakradi and Tharola besides Health Sub Centres at Badhal and Jhagtaan. He also announced fire post to be opened in Jubbal-Kothkhai.
The Chief Minister said that Anu marketing yard would facilitate the local farmers and horticulturalists of as many as 18 Panchayats of the area for storing and marketing their produce. He said that the marketing sub yard was situated in such a central position that it would also facilitate the farmers from neighbouring State Uttarakhand as well.
There was a need for such more marketing yards within the state, he said adding that the farmers could get a better price for their produce at their door steps instead searching for the 'Aadtis' (Middle men) outside or far away from their homes, thus saving time and money. This would also add to the economy of the people of the area, he added.
He exhorted the people to grow vegetables adding that the people could grow fruits and vegetables as per the climatic conditions of the area to add to their economy.
He said that after the delimitation all the areas were classified and formed for administrative convenience and everyone should favour it and work for development of that area. The responsibility rests upon local MLAs to ensure development. For me the entire Himachal Pradesh was one, he said, adding that he was fortunate enough to serve the people for such a long time.
No matter from which ever corner of the state we have been elected, the priority of elected representatives should be to ensure equitable development of all areas both while in power and serve the people and ensure their welfare, said the Chief Minister.
Chief Parliamentary Secretary Rohit Thakur said that equitable development was witnessed during past four and a half years of the congress regime. It was the successive congress governments which cared for the development of the area.
He said that the Theog-Kharapathar-Hatkoti (TKH) road, which had become the main political issue was on verge of completion, rather almost complete. The BJP government had completely failed to carry out and start the work on this road. The Chief Minister made it a point that the road be refurbished, widened and opened for general public as soon as possible.
Chairman, National Agriculture Produce Marketing Board Subhash Manglet, Vice-Chairman, HIMUDA, Yashwant Chajta, Chairman, APMC, Mahendra Stan were also present on the occasion amongst others.