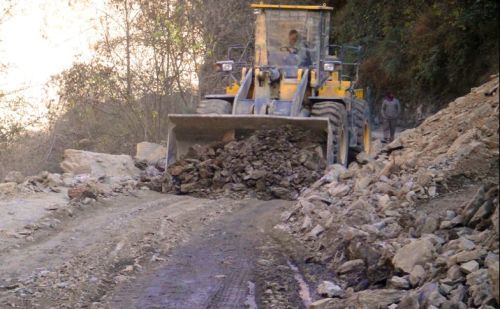 Public Works Department (PWD) Minister Gulab Singh Thakur confirmed that the Himachal Pradesh government has issued notice to a Chinese firm Longjian Road and Bridge Company for missing the deadline in executing two World Bank-funded road projects in the state.
He said the notice was issued after a World Bank consultant submitted a report after assessing the work progress. He added that with the report it seems that the company is not in a position to complete the projects and it can prompted government to scrap the (Rs.354 crore) project.
Longjian Road and Bridge Company was awarded with 80 km Theog-Kotkhai-Rohru stretch in Shimla district and 45 km Mehatpur-Una-Amb stretch in Una district in 2008 and less than 30 percent of the work on the Theog-Rohru stretch has been completed yet by the firm. People of the region are affecting hard by it and apple crop is the only source of income this region and because of bad roads, growers are facing difficulties to send it to the market.
On the other side Chinese firm blamed political intervene for the delay as the work on the project had come to a standstill in 2009 when the Indian government tightened visa norms for foreigners working in the country. At that time, most of their employees had to return to China.