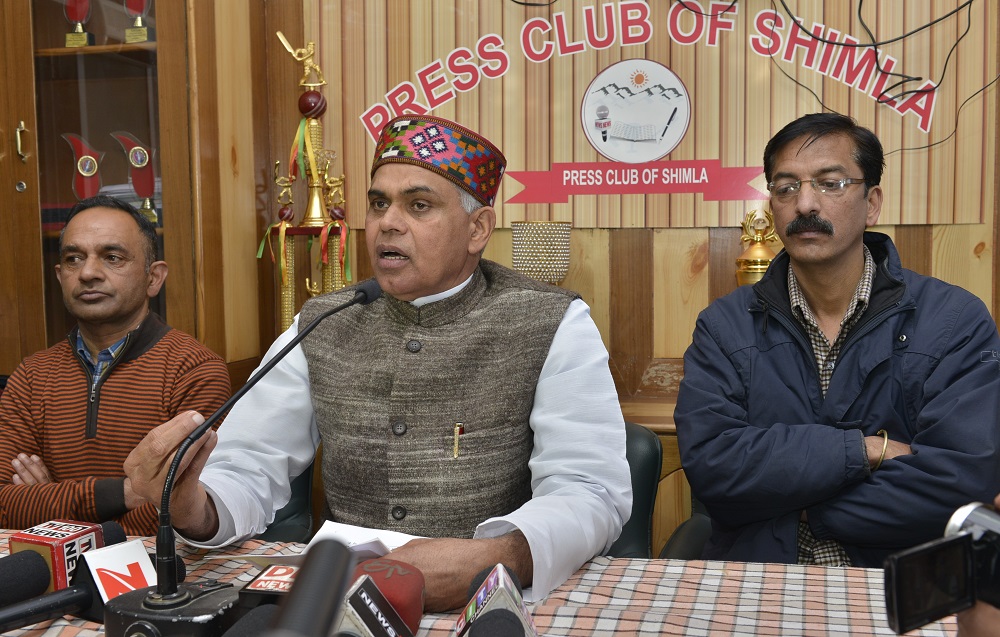 Shimla: Governor Acharya Devvrat inaugurated the campaign against drug addiction organized today by the Press Club Shimla. The Governor urged the media to participate and cooperate in campaigns against drug abuse so that the Himachal Pradesh could become the drug free state in a real sense.
He said the use of drugs was a major evil in the society and everyone had a part to play in protecting the youth from dangerous substances.
The Governor observed that if the drugs, alcohol and substance abuse was not curbed in society, it would reverse the gains of our strength acquired by our youth over the years. He expressed concern over the rising cases of drug abuse in youth who share an important responsibility as future citizens of the country.
He said that the use of intoxicating substances not only negatively impact the wellbeing of the individuals, but also distorts society and leads to other grave social evils such as crime, poor health, low success rates in education, etc. He said that the campaign against drug abuse and for healthy lifestyles should be at mass level and to dissuade irresponsible consumption of alcohol, drugs and substance abuse, we should call for intensification of sporting, arts and recreational activities.
The Governor said that young generation could be saved from drug abuse if the responsive people actively participate in such campaigns.
Congratulating the efforts of the Shimla Press Club, he said that such programmes in association with media persons would go a long way in sensitizing the people particularly the youth about the ill effects of the drugs. He said that with the support of the journalists, noble ideas get new force which would ultimately benefit the society.
Acharya Devvrat also detailed out figures of drug abuse in Punjab, Mizoram and Manipur states where it was an alarming situation. He cautioned that as a neighbouring state, we should generate awareness about the ill effects of drugs and precautionary measures should be taken to save the future generation.
The Governor announced rupees one lakh to the Press Club Shimla for organizing such programmes in future as well.
President Press Club Shimla Dhananjay Sharma, journalists Prakash Bhardwaj and Anil Bhardwaj welcomed and honoured the Governor. Veteran Journalist Ashwani Sharma proposed vote of thanks.