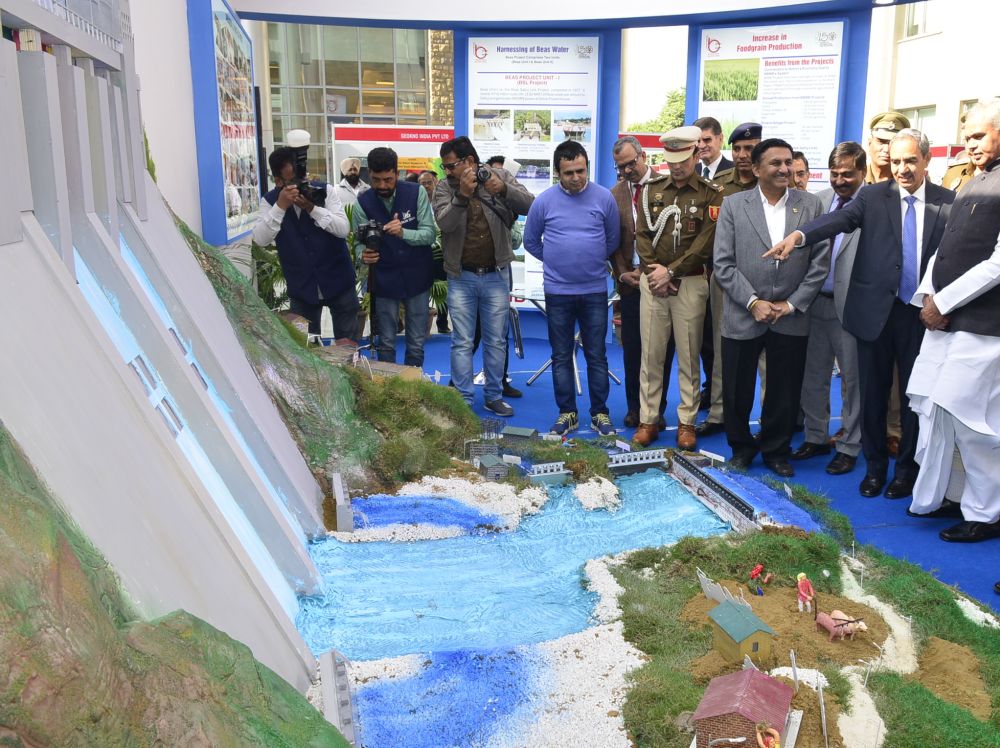 Governor Acharya Devvrat said that increasing Water pollution and decreasing ground water level has emerged as the biggest problem today. Understanding the naturally-evolving water enhancement system and developing an action plan accordingly was the need of the hour, he added and said that if no action was taken in this direction then its outgoing consequences would be in front of us.
The Governor, in the First International Conference on "Sustainable Water Management" organized by Bhakra Beas Management Board under the aegis of National Hydrology Project, Ministry of Water Resources, River Development & Ganga Rejuvenation, Government of India at Indian School of Business, Mohali in Punjab, today, said that due to excessive exploitation and mismanagement of ground water, the water level was going down rapidly particularly in Punjab and Haryana States and the statistics of scientists showed that the water level going down four feet in every year, which was a matter of concern. Over utilization of irrigation water in agriculture could be checked by natural farming, said the Governor.
The Governor said that sustainable development would not be achieved without a water secure world and a water secure world integrates a concern for the intrinsic value of water with a concern for its use for human survival and well-being. He said that water security also means addressing environmental protection and the negative effects of poor management. He added that it was also concerned with ending fragmented responsibility for water and integrating water resources management across all sectors such as finance, planning, agriculture, energy, tourism, industry, education and health. A water secure world reduces poverty, advances education and increases living standards, he added.
He suggested to conserve ground water resources and design urban spaces in such a manner so as to reduce our dependency on ground water sources and invest more in water recycling and rainwater harvesting. The Governor said
"We must also develop crop rotation techniques to improve the soil structure and enhance water holding capacity of the soil. Rainwater harvesting serves multiple purposes, including using the water for irrigation, which is a major concern in India as water from the ground, rivers & lakes is extensively used to water crops"
He said that use of pesticide, seepage of chemically affected and polluted water in ground water was important areas of concern. He added that the high incidence of cancer and other diseases in Punjab's Malwa belt has been highlighted over the last decade.
Upendra Prasad Singh, Secretary Ministry of Water Resources, River Development and Ganga Rejuvenation, GoI also stressed on demand side of management of water resources and climate change due to over exploitation of natural resources.
D.K. Sharma, Chairman, BBMB said that we were facing acute stress on our water resources due to population growth, economic expansion, urbanization, pollution and climate change effects. He said that in India, we were supporting around 18 percent of the World's population with only 4 percent of the World's freshwater resources. We have to use and preserve water through sustainable management of our resources and it was in this backdrop that this event has been organized, he added.
He hoped that this conference would provide an interactive platform for brainstorming and sharing path breaking ideas and case studies in respect of flood and draught management, hydrology, environmental flows, inter-basin water transfer, climate change, storage project etc. To address pressing issues regarding sustainable management of water resources.