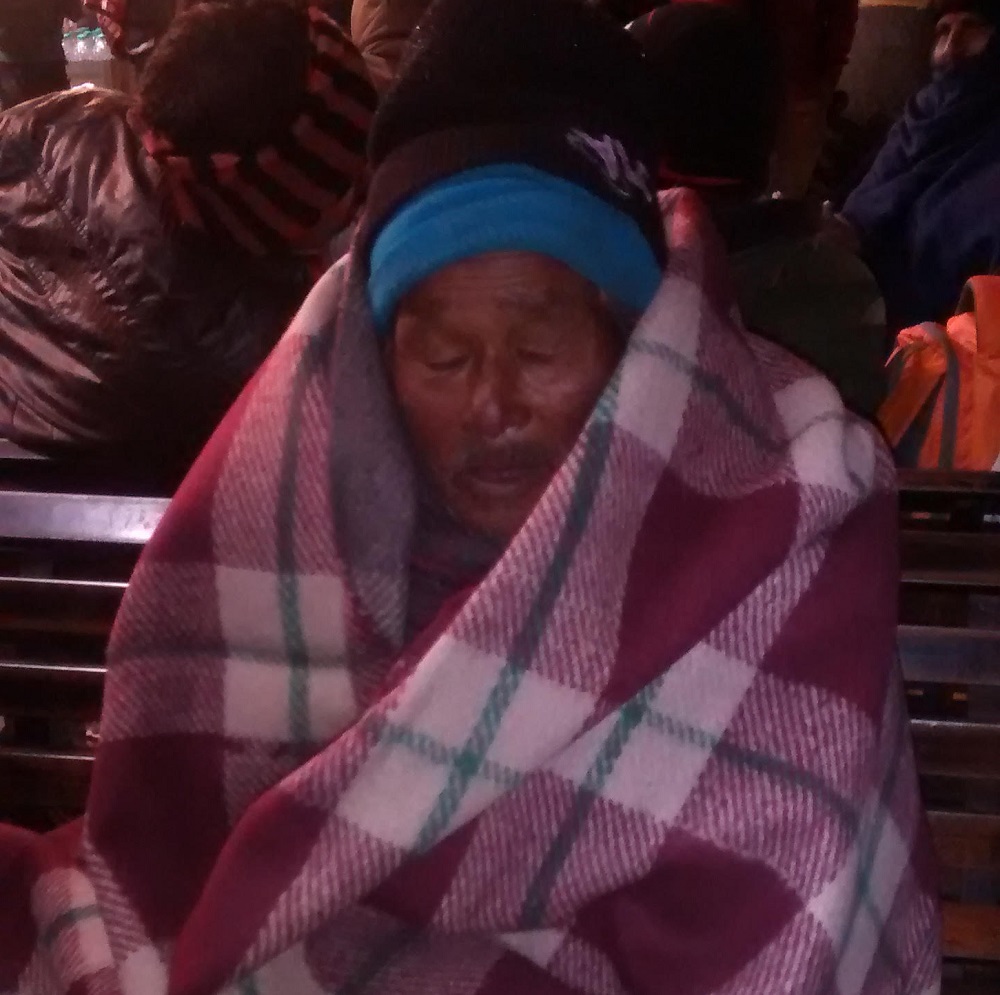 Shimla: Umang Foundation, a public welfare trust, has launched a campaign "Let no one die of cold" to save homeless elderly, destitute women and mentally sick persons in and around Shimla town from the start of New Year.
Foundation's team distributed blankets to them living in rain shelters and bus stands. The campaign will continue during severe winters and if the need be, homeless elderly, mentally sick and destitute women will be sent to safe shelters. Last year six such ailing homeless were rescued by the efforts of the foundation and shifted to old age homes.
Ajai Srivastava, chairman of the foundation, said that he along with Surender Kumar, trustee and volunteer Vipasha, covered the area from Sankat Mochan Temple to new bus stand and old bus stand. He said
"A number of homeless elderly and ailing men and women were found shivering in the night who were given blankets. Now volunteers of the Foundation will visit more rain shelters in freezing nights to identify and help-out the needy homeless."
Srivastava also urged the district administration to take care of the ailing homeless so that their right to life could be protected.
Earlier, last year, Sheikh Shamim, a mentally sick elderly man from West Bengal and ailing Om Prakash (82) from J&K who were living in rain shelter in very pathetic condition during snowfall were rescued and sent to the Old Age Home at Basantpur. Rajendra and Ganga Devi, an elderly Nepali disabled couple was rescued from a park in Rohru and rehabilitated in the old age home. Later Rajendra died in the Home.