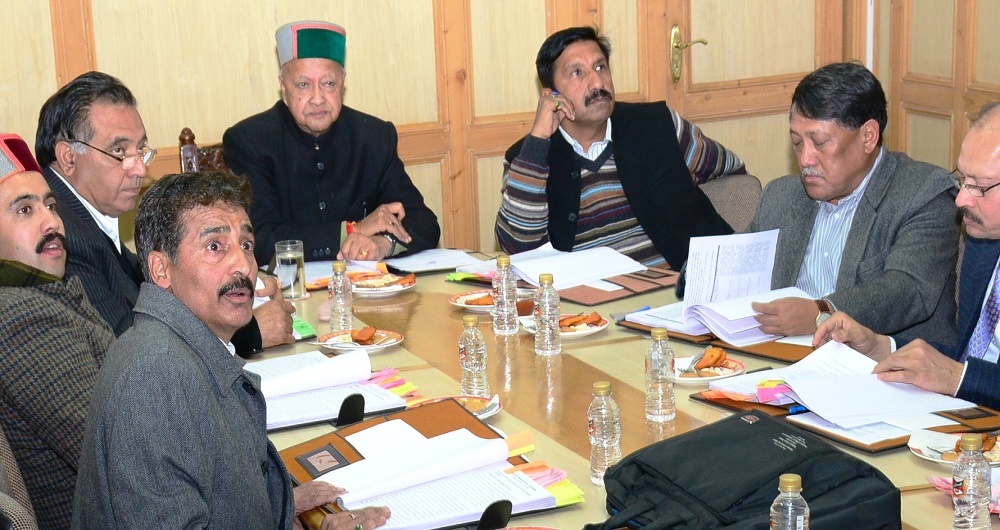 Shimla: Under the Skill Development Allowance Scheme as many as 1, 51,708 youth were provided allowance to the tune of Rs 1,09,37,41,854. In the 3rd meeting of Board of Directors of Himachal Pradesh Kaushal Vikas Nigam, it was disclosed that under the Skill development allowance scheme, in the year 2013 benefit was given to 42,077 unemployed youth, while 31,689 persons were enrolled in 2014-15.
Nigam further informed the meeting that in the year 2015-16, the number was 40532 and till November, 2016 (in the fiscal 2016-17), as many as 37,410 youth were enrolled under the Skill development allowance scheme.
Chief Minister Virbhadra Singh emphasized upon preparing training schedules of short term training courses viz: training in preparing bakery products, of beauty parlors, barbers, plumbers, electricians, running saw mills, welders, fitters, tyre puncture etc so that the youth could avail self-employment opportunities.
The Chief Minster said the Nigam should also set up Tool Rooms, on the analogy of the one set up in Baddi, equipped with all type of machines so that the unemployed youth could be trained as per requirement of industrial houses.
He said that instead of eight training service providers, the officers of the Nigam should tie up with more small and micro industrial houses and give training as per need of the industries, so that the youth could straight away land up in jobs after completion of training.
Singh said that 'On Job Training' with good hotels in hospitality sector would be fruitful enough. The training in hospitality sectors should be such that the youth firstly could learn the discipline and how to render quality service to the customers. Besides, training in housekeeping, Food and Beverage, Front office can be of great help for immediate placement.
Transport and Technical Education Minister, GS Bali advised to provide training in short modules in driving heavy machinery, earth movers, cranes, welding, Bull-dozers etc. Such training would be quite useful in providing instant jobs to the trainers.
Industries Minister Mukesh Agnihotri, said that short term training modules would be effective enough if provided as per the needs of the industrial houses after consultation with the industrial houses and their needs.
Earlier, Managing Director, Kaushal Vikas Nigam, Rajesh Sharma, said that eight training service providers had been tied up with for giving training to the youth. He said that the Nigam has got the clearance for starting vocational courses in 12 colleges of the state from next academic session.
State Youth Congress President Vikramaditya Singh, Chief Secretary VC. Pharka, Additional chief Secretary Dr Srikant Baldi, Advisor Planning Rakesh Sharma, Secretary Education Rakesh Kumar, Labour Commissioner Himanshu Shekhar Chaudhary, were also present on the occasion amongst others.