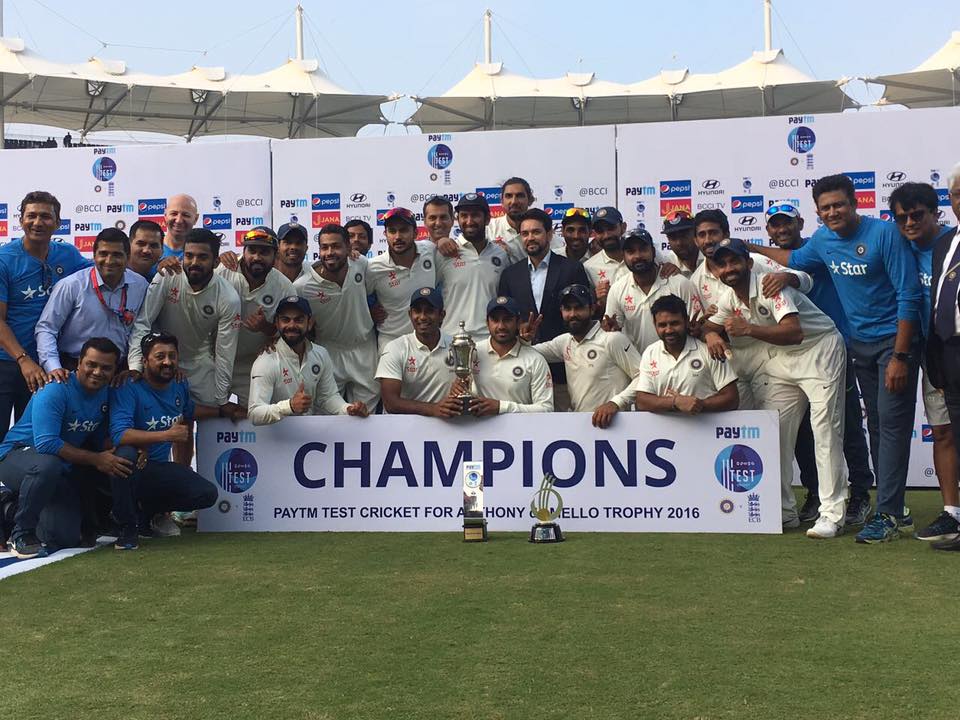 Facing the wrath of the Supreme Court after BCCI failed to implement the Lodha panel reforms, Anurag Thakur welcomed Apex Court order.
Thakur, in a video clip released through mail and uploaded on social media hailed the contribution of the BCCI, and termed BCCI a best sports body in the country, which had successfully built and maintained infrastructure over the years. He said
"It is not personal battle and for me, it was a battel of the autonomy of the sport body"
Thakur reiterated his commitment to the best of Indian Cricket, and autonomy of the sport. He said
"I respect the Supreme Court as any citizen should. Supreme Court Judges free that BCCI could do better under retired judges I wish them all the best. I am sure Indian Cricket will do well under their guidance."
Earlier today, the Supreme Court removed BCCI President Anurag Thakur for continued defiance for implementing Lodha panel reforms and issued show cause notice to Anurag Thakur and asked to explain why perjury and contempt proceedings shall not be initiated against him for making certain false statements on oath before the court.
The court also disqualified all BCCI and state body officials who failed to meet new norms set by Lodha panel.
Anurag Thakur is credited for putting Himachal Pradesh, a small hill state without even basic cricket infrastructure, on international stage. He is credited for building a world class Cricket Stadium at Dharamshala in Himachal, and successfully hosting one after another International Cricket matches at the ground. Besides Dharamshala, HPCA has built four other stadium in the state.
After his coronation as state body head in 2000 at the tender age of 25, HPCA has progressed by leaps and bounds, but with continues allegations of lack of transparency in the state body affair, he was targeted by his political opponents regularly. Thakur, with his administrative acumen in the state body, continued to rise up the ranks to the position of Secretary for BCCI in 2011, and in May 2016, he was made the president of BCCI. He was elected president of the BCCI unopposed.