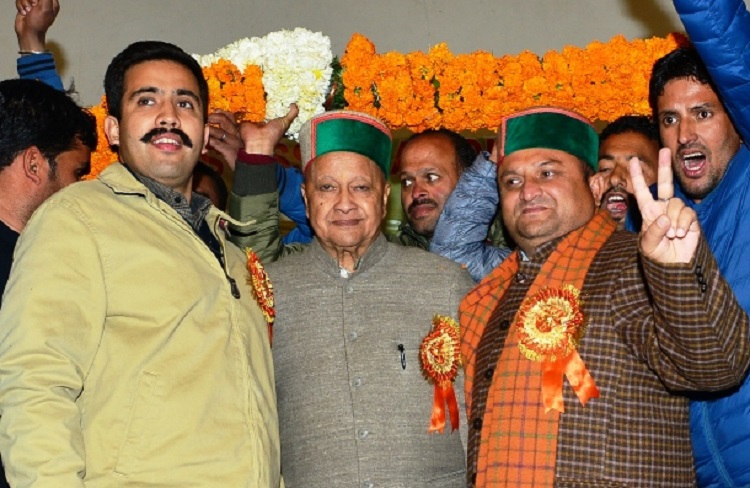 Himachal Pradesh government assured to form a policy for teachers recruited through School Management Committee (SMC). Chief Minister Virbhadra Singh, in a convention of SMC Teachers Association today, also promised not to be replaced by regular teachers in their place of posting henceforth, keeping in view the services rendered by them in hard and tribal areas of the State.
The Chief Minister further assured to fulfill genuine demands of the teachers with due discussion with them. He assured them the issue of preparation of leave calendar for SMC teachers would be resolved soon.
He said that SMC teachers association was the brain child of Congress government with the intention that no child was bereft of education in far flung and tribal areas of the state. He lauded the efforts of SMC teachers in spreading the light of education in these areas.
Vikramaditya Singh, State Youth Congress President, hailed the contribution of SMC teachers in imparting education in far flung and tribal areas of the state where regular teachers were reluctant to render their services.
Singh said the government was alive to the problems of Para Teachers, PAT, Computer teachers, PTA and SMC teachers.
Director, Higher Education, B.L. Binta, Director, Elementary Manmohan Singh were present on the occasion amongst others.