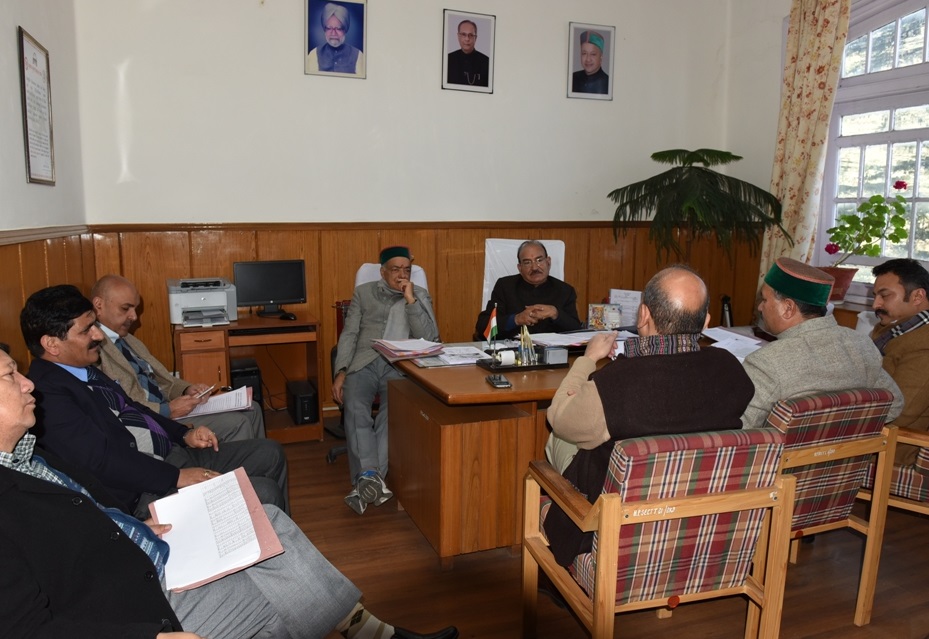 Shimla: To review the latest status of encroachment cases in various parts of the State, a High Powered Committee constituted by the government to assess and review the encroachment cases in the State directed the Additional Chief Secretary-cum- Financial Commissioner Revenue Tarun Shridhar to explore all possible legal options in the ambit of law and put up suggestions before the committee whether the small and marginal farmers and farmers belonging to backward areas having less than 10 bighas of land could be provided some relief.
The Committee, in a meeting also decided to examine and explore the possibility of bringing an Act suitable to the farmers of the State if necessary, which will be placed before the State legislature.
The Committee further decided to examine the grounds for filling review petition on the humanitarian grounds in H.P. High Court
The committee also nominated Ayurveda Minister, Principal Secretary Forest and Principal Chief Conservator of Forests as additional members of the High Powered Committee.
The next meeting of the Committee has been fixed for 12th January, 2017 at Shimla.
Health, Revenue and Law Minister Kaul Singh Thakur presided the meeting, while Forest Minister Thakur Singh Bhamouri, Chief Parliamentary Secretary Rohit Thakur, MLA Rohru Assembly Constituency Mohan Lal Brakta , Additional Chief Secretary Revenue, Tarun Shridhar, Principal Secretary Forests Tarun Kapoor, Principal Secretary Law Dr. Baldev Singh Thakur, Special Secretary Revenue D.K. Rattan, Principal Chief Conservator of Forests S.S. Negi, Managing Director H.P. Forest Development Corporation C.S. Singh, P.M. Negi, on behalf of Deputy Advocate General were also present among others.