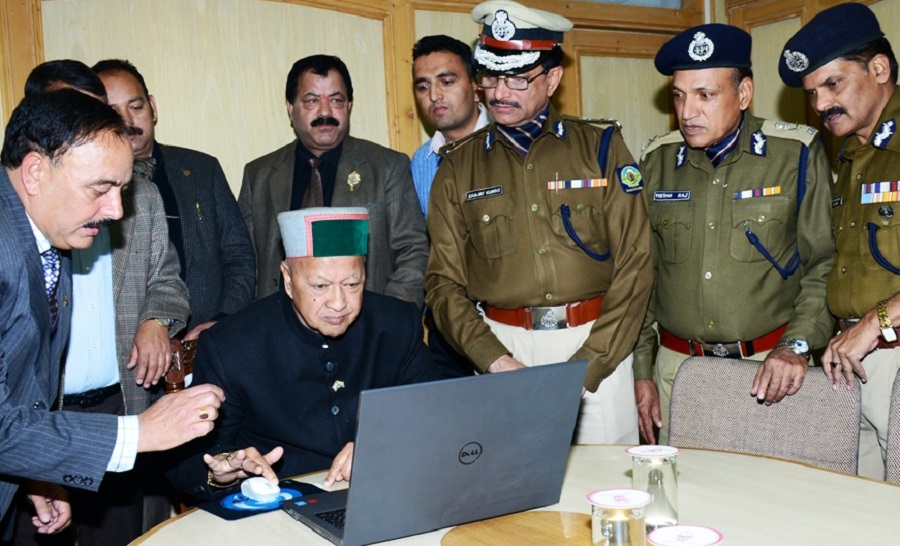 Shimla: To deal with increasing crime based on misuse of information technology (Cyber Space) by the High tech criminals, the state police has set up a Cyber Crime Police Station at State Police Headquarter Shimla.
The Cyber Crime Police Station will investigate and register all serious cyber offences i.e. hacking of government web sites and its data, prevention and detection of cyber terrorism & financing all types of cyber fraud cases, identifying communal tension modules etc.
It'll also liaise and undertake investigation of cases of cyber-crime having impact in national and international level along with the nodal agencies of these organizations for prevention, detection and investigation of cyber-crime.
Any victim can contact Cyber Crime Police Station for reporting incidents of cyber-crime at Cyber Crime Police Station: Phone: 0177-2620331; E-mail: [email protected], Cyber Crime Cell: Phone: 0177-2621714 Ext. 191; E-mail: [email protected], Dy.SP Cyber Crime: Phone: 0177-2621331; SP Cyber Crime: Phone: 0177-2627955; E-mail: [email protected].
The Cyber Police Station will also create general awareness among the masses to prevent them from falling victim to the hands of high and cyber tech criminals.
Himachal Pradesh Chief Minister Virbhadra Singh today digitally inaugurated the State Cyber Crime Police Station from his office. The Chief Minister promised to provide all necessary technical assistance in apprehending the suspects and collection of digital evidence on all issue of cyber-crime.