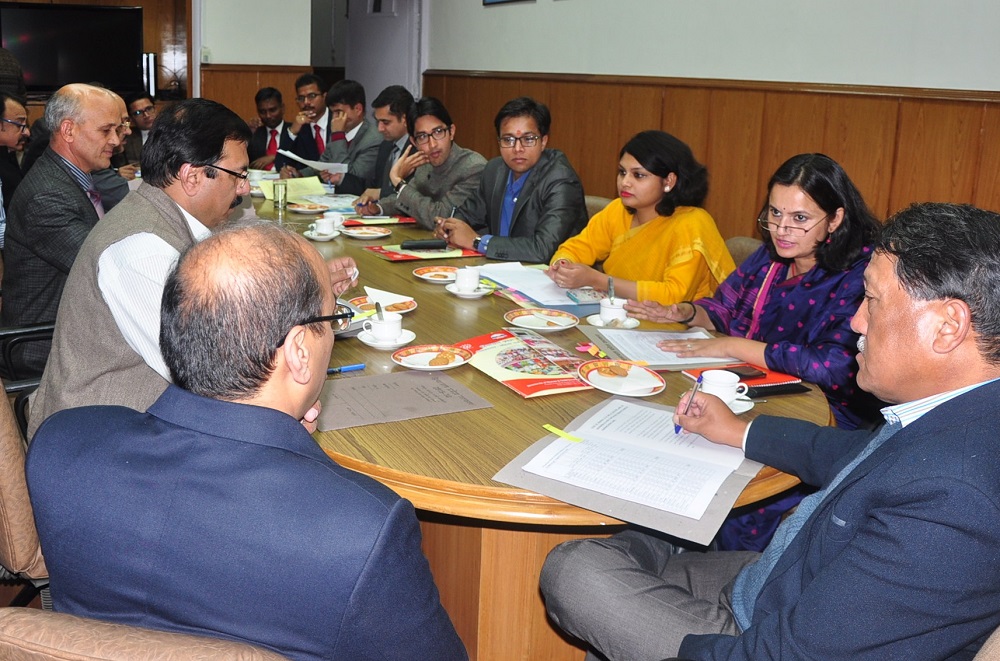 Shimla: After successful implementation of campaigns to clean the water resources, weeding out cannabis and making Himachal Pradesh as open defecation state, the state government has now decided to launch two more drives in social sector.
New campaigns would focus at identification of eligible disabled person for social security pension and early registration of pregnancies to keep check on child sex ratio.
A meeting to chalk out strategies for implementation of these campaigns in the State was held today under the chairmanship of Chief Secretary V.C Pharka, which was attended by the Deputy Commissioners and higher officers of health, education, welfare and women and child development departments.
The Chief Secretary said the State government was working on a goal to examine maximum number of disabled before World Disability Day on 3 December, 2016 so that all eligible could start getting social security pension from 1 January, 2017.
He said medical camps would be organised at block level throughout the State in the supervision of concerned Deputy Commissioners for screening of persons with disability. The Chief Medical Officers of the districts have already chalked out the plans for organising these camps in the presence of specialised doctors. The Anganwari and Asha workers would motivate the persons with pre-disability symptoms to attend these camps for their medical examination.
Pharka said that government would also start another campaign for early registration of pregnancies and it would be ensured that all pregnancies were registered within a period of 70 days with the Anganwari Kendras.
He said tracking of the results would be done on periodic basis which would help in getting information about sex ratio at birth besides maintaining the data of total pregnancies and missing pregnancies in 70 days in a particular district. He expressed hope that this drive would be a big success in improving the sex ration in the State.
Secretary, Social Justice and Empowerment Anuradha Thakur detailed about the strategy adopted by the concerned departments for effective and successful implementation of these campaigns.