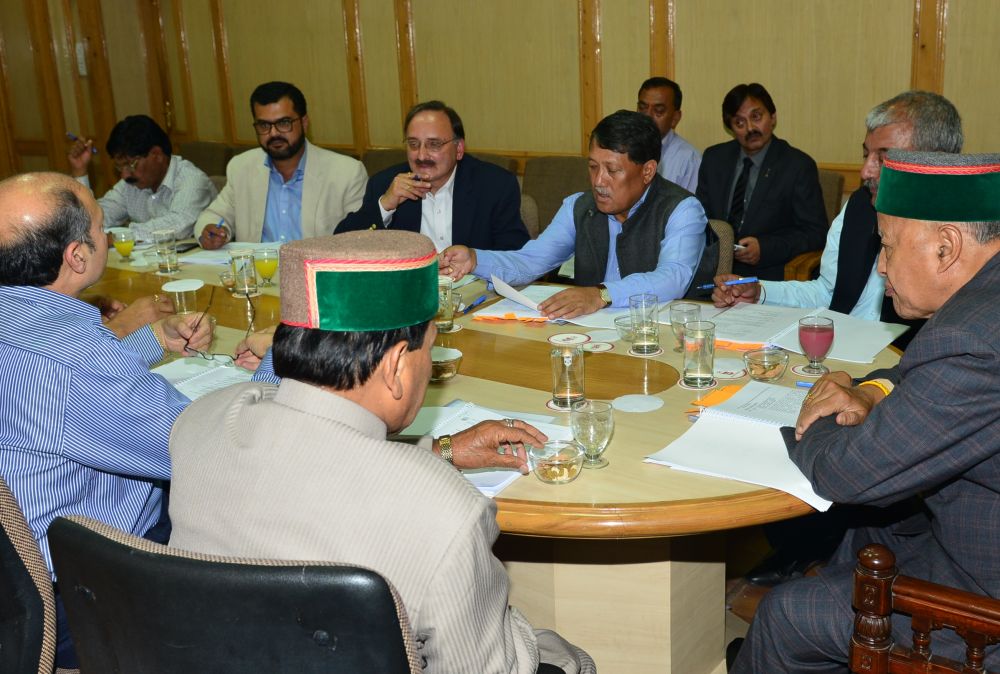 The Himachal Pradesh Tourism Development Corporation (HPTDC) is exploring possibilities to develop 'sulphur baths' at Manikaran in Kullu district. The corporation also aiming to develop wayside amenities to facilitate the rush of tourists heading towards Manikaran, Kasol region of the district.
Chief Minister Virbhadra Singh, in a meeting of Board of Directors of HPTDC today, directed to remove the encroachers from the Government land in the name of tourism department at Manikaran in Kullu district.
The Chief Minister said the land should be evacuated from encroachers within a month and the fencing of the said land be done on priority.
Apart from this, the Chief Minister also directed to take up measures and ensure necessary clearances for construction of tourism hotel at Kasauli. He directed to complete the construction work for expansion of tourism wayside hotel at Kiari Bungalow in Solan district at the earliest.
It was also disclosed that the quarterly operational profit ending 31st May, 2017 of the corporation stands at Rs. 3.70 lakh.
It was decided that the Chief Minister will inaugurate the water park at Sadhupul and newly upgraded wayside amenities at Bhararighat in district Solan and at Sombhadra in district Una through video-conferencing on 30th June, 2017.
Chief Parliamentary Secretary Mansa Ram, Vice-Chairman, HPTDC Harish Janartha, Chief Secretary V.C Pharka, Additional Chief Secretary Dr. Shrikant Baldi, Managing Director, HPTDC Dinesh Malhotra were also present on the occasion amongst others.