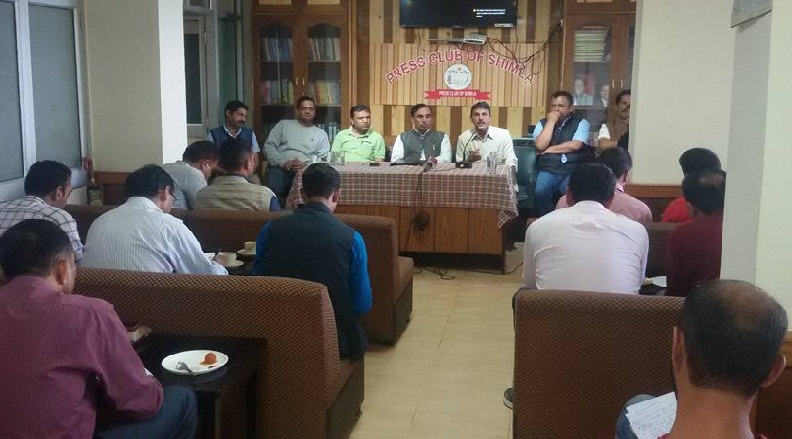 Shimla: BJP senior leader and former Horticulture Minister Narinder Bragta has slammed government for failing to expedite the work of much delayed Theog-Harkoti Road.
Bragta, while speaking to the media, said the apple season had begun and apple growers were facing a great inconvenience due to the bad condition of the road. He blamed the state government for not taking the matter seriously and even after the intervention of the state high court, work of the road is still progressing in snail pace.
Ex Jubbal-Kotkhai legislature stated that the road is full of potholes. He said that muddy road often leading to frequent traffic jams, and causing inconvenience to the commuters and apple growers to transport their produce to the market.
Taking a dig at the Congress led state government, Bragta reminded Congress leader about their poll promise to complete the road work in 100 days, but even after four years in office road work is far from completion.
Narinder Bragta also questions of the claims of the government of completing the road work by 2017. He said that in the original plan there were over a dozen bridges proposed on this stretch, but till date not even a single bridge has been constructed, BJP leader rued.
Taking a dig at the local legislature Rohit Thakur, Narinder Bragta said that Thakur has disappeared when he needed most for the electorates who elected him to the Vidhan Sabha. He also questioned Horticulture Minister Vidya Stokes for not visiting the region from past three years.