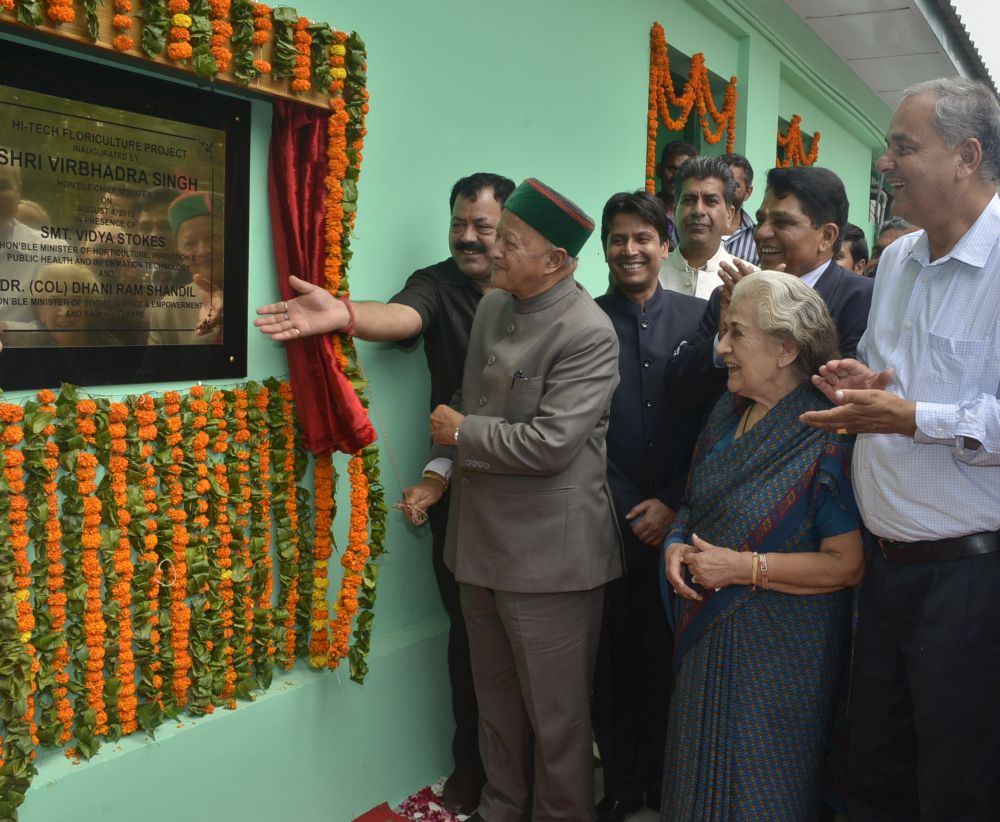 Chief Minister Virbhadra Singh inaugurated high tech floriculture farm completed with an outlay of Rs. five crore.
The Chief Minister also inaugurated girls' hostel in the Nauni University campus completed with an outlay of Rs. 2.50 crore.
The Chief Minister announced to construct second hostel for girls on same pattern. He said that education was the top pririty of the State government and claimed of imparting quality education in all three Universities in government sector.
Virbhadra Singh said that State Government had not only fulfilled the promises made in the election manifesto of Congress Party but performed beyond it. He said that State had witnessed unprecedented development in every sphere during last two and a half years.
Irrigation and Public Health Minister Vidya Stokes said that Himachal Pradesh had emerged as a model State in horticulture sector and efforts were afoot to grow other species of fruits and plants.
She said that the annual contribution of horticulture industry had been more than Rs. 3200 crore towards the State GDP. She disclosed that Rs. 1000 crore development project for development of pre and post-harvest sector has been approved.
Social Justice and Empowerment Minister Col. (Dr.) Dhani Ram Shandil lauded the efforts of the State Government to take education to the farthest corner of the State. Dr. Shandil exhorted the students to make research in modern farming techniques and take the University to new heights.
Earlier, Chief Minister offered floral tributes on the statue of Dr. Y.S. Parmar at Nauni University.