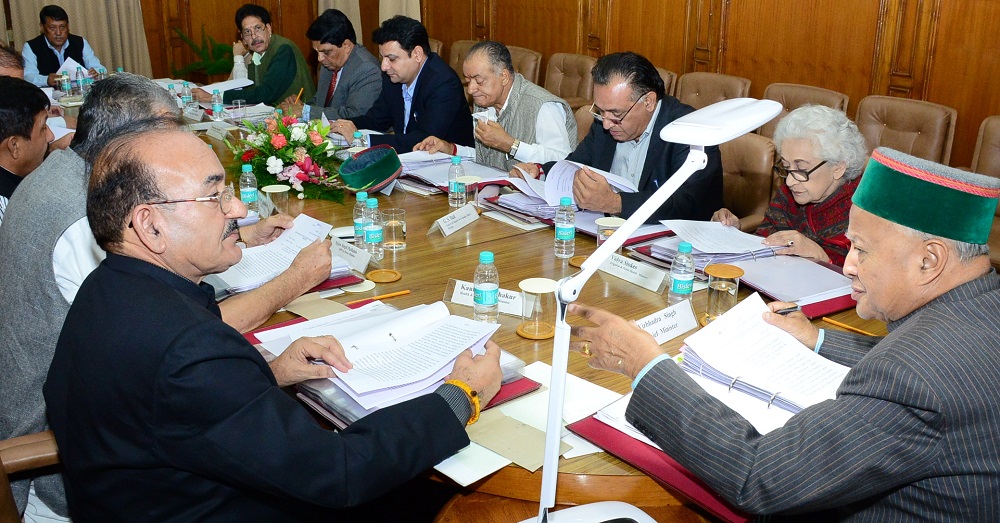 Shimla: Going all out to facilitate violators, the state government has again decided to bend laws to regularize the illegal construction in the state.
The state cabinet, in its meeting today chaired by Chief Minister Virbhadra Singh, accorded approval for making amendments in Town and Country Planning (Amendment) Bill, 2016 by replacing Ordinance number 1/2016, promulgated to compound the deviations of unauthorized buildings.
The Cabinet has decided to retain the structures on "as is where is" basis. The buildings will be compounded on 'as is where is' basis without any kind of open space requirements in the form of 'set-backs'.
The amendments suggests the Parking floors, if converted to other use, will be considered for regularization if alternate parking place is made available. Apart from this, such parking floors that have been converted to some other use for the want of connecting road/path would also be regularized.
The government has also reduced the compounding fee to almost half to what it was proposed in the ordinance. It will be charged on a flat rate of Rs. 800 per square meter in Municipal area and Rs 400 per square meter in rural areas for the deviations made by those who have got their plans approved.
However, for totally unauthorised construction, the compounding rates would be Rs 1200 and Rs. 600 per square meter for urban and rural areas respectively.
The Bill proposes to allow filing of applications within sixty days from the date of publication of the amendment Act.
Those who have obtained benefits under earlier retention policies will also be considered for regularization, a surprising move, which will only further boost the morale of wrongdoers.
The applicants will have only to produce affidavit to the effect that they have not encroached upon any other persons/Government/authorities land and has not raised any constructions over the control width of PWD or National Highways. The owners of such buildings which were not in the municipal or TCP area need not apply for regularisation.
Again and again, the state government has facilitated the illegal construction in the state and solely responsible for the chock-a-block construction in most of its cities. All cities in the state are even lacking basic facilities. Parking a vehicle has become huge problems and such madness will only put pressure on the fragile Himalayan cities and attracting disaster for the future. How and when will such madness end, nobody has answers, but yes those who abide by the law must be feeling let down for toeing to the line of laid down rules of the land.