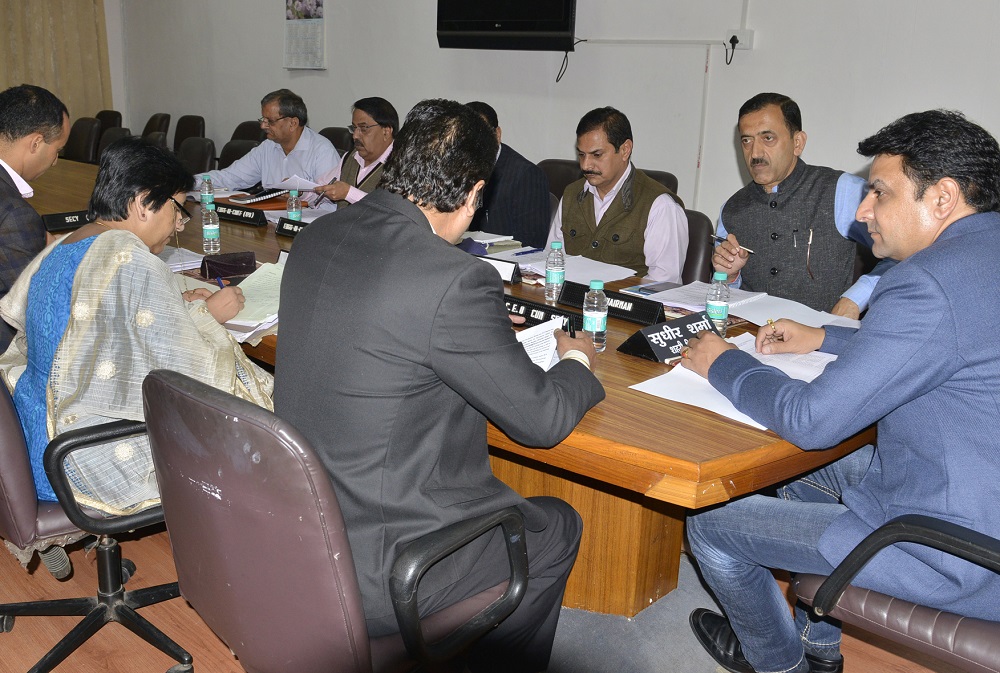 Shimla: The HIMUDA Board has accorded approval for 5 percent interim relief to its employees with effect from 1 August, 2016 on the analogy of the state government to its employees.
HIMUDA, in its Board of Directors meeting today, approved the scheme for one time settlement to clear outstanding dues of HIMUDA on account of lump-sum due cost by getting rebate of 9% as penal interest and 9% as rebate on interest in case of maintenance charges effective till 31.3.2017.
It accorded administrative approval and expenditure sanction for construction of 48 flats and development of 28 plots including internal and external services under partially self-financing scheme at Dharampur in Solan district amounting to Rs.92. 05 crore. The building bye laws of HIMUDA were also given approval with slight modifications which would be sent for the approval of the state government.
Board also given approval to submit the case to the state government for transfer of government land at Mohal Dharoti, Tehsil Rajgarh in Sirmour district in favour of Housing Department and possession thereof in favour of HIMUDA for construction of a housing project/township. Besides the decision was taken to seek permission of the government for transfer of government land in Mohal Mohar in Tehsil Pachhad of district Sirmour in favour of Housing Department for establishment of educational hub, medical/health facility and sports activities etc.
The Board approved proposal to develop a Web portal based database to facilitate the re-sellers and buyers of HIMUDA properties in the existing website of HIMUDA.