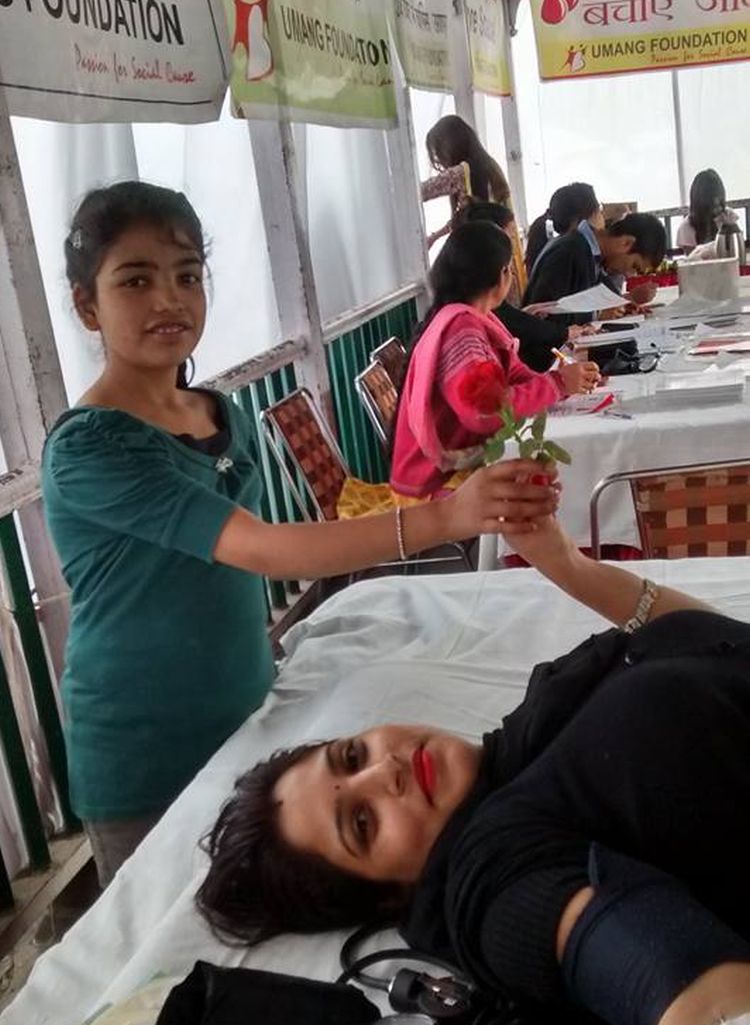 Shimla: To mark World Thalassemia Day Umang Foundation organized a blood donation camp at Ridge maidan here today.
Little Jasmine, a thalassemic girl, inaugurated Umang Foundation's blood donation camp to mark World Thalassemia Day, by presenting roses to the donors. As many as 80 persons donated blood to support the thalassemic kids.
Virender Kashyap, Member of Parliament Shimla and Narinder Baragta, former Himachal Minister, also visited the camp and lauded efforts being made by Umang Foundation to help weaker sections.
Ajai Srivastava, chairman of Umang Foundation, said that the blood donation-cum- Thalassemia awareness camp was organized under its eight years old "Thalassemia Free Himachal" campaign. He said that woman outnumbered the blood donors. Many tourists also donated blood.
Jasmine and other children suffering from fatal disease thalassemia made an emotional appeal to people for blood donation. They said, "Don't leave us alone. We can't survive for a week without blood transfusion. Please donate blood so that we could see the next sunrise."
Dr. Vinita Sharma, blood bank officer of Indira Gandhi Medical College Hospital conducted the camp with her team.