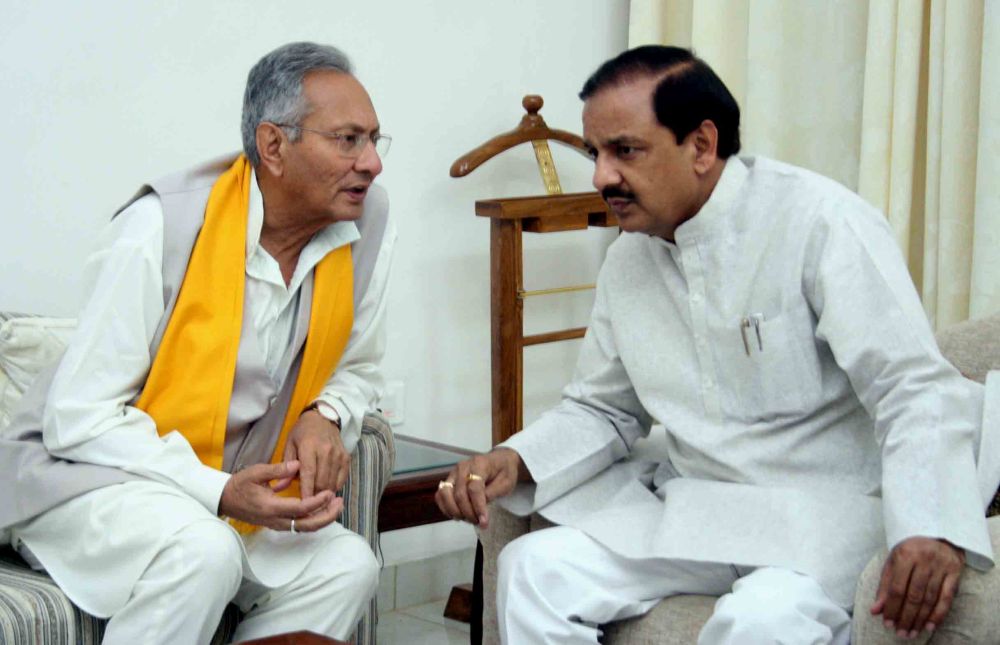 New Delhi: To restart flights to Shimla airport Major Vijay Singh Mankotia, Vice-Chairman, H.P. Tourism Development Board has raised the demand with the Government of India.
Major Mankotia, in a meeting today with Union Minister of State for Tourism Dr. Mahesh Sharma, informed the flights to Shimla airport had been suspended since past three years which was causing great inconvenience to the visitors as well as high end tourists.
He apprised that Himachal Pradesh has prepared a plan for promoting eco, adventure, religious and cultural tourism and there was need to strengthen air services to the State to attract more tourists to various destinations.
Mankotia also requested to regularize the flights to Kangra and Bhuntar airports to facilitate the high end tourists and further development of these airstrips.
Earlier yesterday, Union Civil Aviation Minister Dr Mahesh Sharma told Shimla Member Parliament Virender Kashyap that there is no proposal of the Government of India to construct airport of international capacity in Shimla or near Shimla so as to connect Himachal Pradesh capital with air service.
He informed the parliament that Shimla airport is an operational airport and presently non-scheduled flights operate to and from Shimla. However, there are no scheduled aircraft operations at Shimla Airport since October 2012 due to various operational, topographical and security constraints including reduction in basic strip of runway length due to hilly terrain, inadequate runway end-safety area, absence of Viability Gap Funding by the State Government, etc.
He told that Airports Authority of India has completed runway re-carpeting work and has undertaken widening of runway including prevention of soil erosion to make the Airport fit for operation of ATR-42 type of aircrafts.
However, flight operations in domestic sector are guided by the Route Dispersal Guidelines (RDG) issued by the Government and it's upto the airline operators to provide air services to specific places depending upon the traffic demand and commercial viability and their company policy.