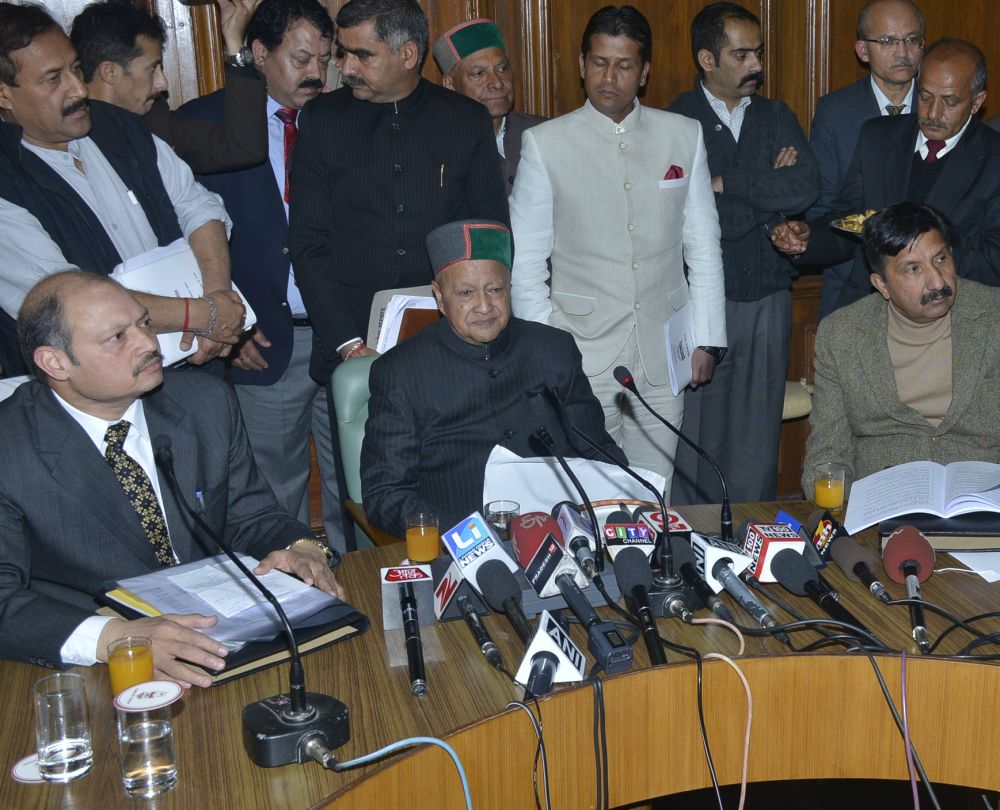 Shimla: The Himachal Pradesh Chief Minister, who holds finance portfolio as well, presented tax free state budget of 2016-17 in the Vidhan Sabha today.
The Government proposed annual plan of Rs. 5,200 crore for the financial year 2016-17 which is Rs. 400 crore higher than the previous year.
Out of the proposed outlay of Rs. 5,200 crore, an outlay of Rs. 1,310 crore has been proposed for Scheduled Caste Component Plan; an outlay of Rs. 468 crore has been proposed for Tribal Sub Plan and an outlay of Rs. 65 crore has been proposed for the Backward Area Sub Plan.
The Total Budget Expenditure estimated for 2016-17 is Rs. 32,593 Crore, out of which Rs 9,445 Crore to be spend on Salaries, Rs 4,200 Crore on Pensions, Rs 3,400 Crore estimated to be paid on Interest Payments, Rs 2,229 Crore on Loan Repayments and Rs 428 Crore on other Loans and Rs 2,216 Crore on Maintenance.
As per Budget Estimates, the Total Revenue Receipts are estimated at Rs, 26,270 Crore and the Total Revenue Expenditure is estimated to be Rs 26,746 Crore with a Revenue Deficit of Rs 476 Crore.
The Expected Receipts in Capital Account of the Government are Rs 5,102 Crore apart from Rs 1,000 Crore in Public Account including Provident Fund, etc. Capital Expenditure including Loan Repayments is Budget estimated to be Rs 5,847 Crore. The fiscal deficit for 2016-17 is likely to be Rs 4,076 Crore.
As per the Budget Estimates, against an expenditure of every 100 rupees, the State will have Rs 80.60, as the Total Receipts including Transfers from the Central Government excluding Loans. The gap of Rs 19.40 will be met by borrowings.
Out of every 100 rupees of State revenue receipts, Rs 28.43 will accrue from Own Tax Revenues, Rs 6.35 from Non-Tax Revenues, Rs 16.50 from Share in Central Taxes and Rs 48.72 from Central Grants.
Out of every 100 rupees spent, Salaries will account for Rs 28.98, Pensions for Rs 12.89, Interest Payments for Rs 10.43, Loan Repayments for Rs 6.84 and the remaining Rs 40.86 will be spent on Developmental Works.