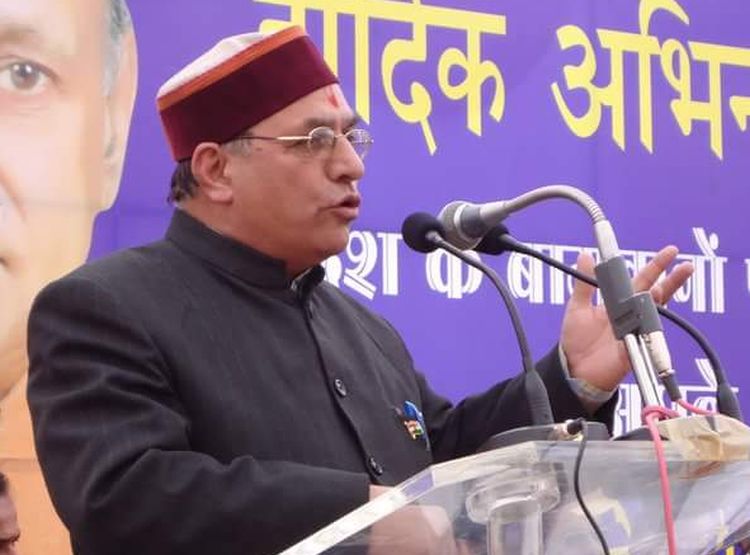 Shimla legislature Suresh Bhardwaj has blamed the state government and the officials to circumvent the eligibility criteria of eligibility conditions for the selection of the smart city, and demanded to constitute a committee under the chairmanship of Chief Secretary and the concerned departmental officials from Union Government to fairly evaluate the eligibility of the contending cities.
Bhardwaj, in a statement, blamed Congress leaders for ignoring merit for the sake of Nepotism. He said
"The Congress government has been doing it in the past as far as employment and of youth was concerned. They had always ignored Merit and this is the reason that all our PSU's are in red or on artificial ventilation"
Suresh Bhardwaj questioned the logic behind evaluating the eligibility on different criteria for the same project. Shimla legislature also accused state government for even ignoring the judgment of the Honorable High Court. He quoted
"The judgment has not been followed in letter and spirit and the Merit has been ignored in this case again. The public of Shimla has been cheated yet again because of an evil tacit understanding of the Mayor, Deputy Mayor and the Congress government."
Suresh Bhardwaj stated that the people of Shimla will not be taken for a ride and they will form a multipronged strategy to get the status of the smart city.
Suresh Bhardwaj advised UD Minister Sudhir Sharma to act as a Minister of Himachal Pradesh and not as a minister of his own constituency.