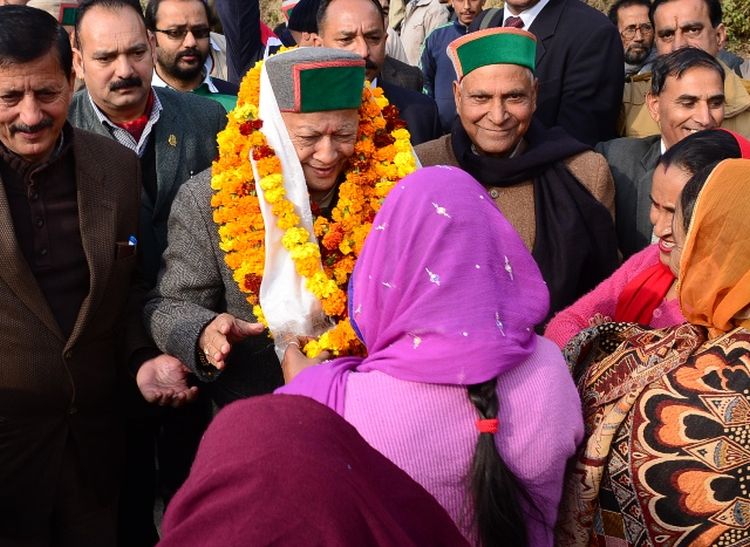 Chadiyar/Baijnath: To improve the learning levels amongst the students from the early level, the Himachal Pradesh government has decided to introduce English and Mathematics subjects along-with Hindi from first standard in all government schools.
Chief Minister Virbhadra Singh, while speaking at Chadiyar in Baijnath assembly constituency of Kangra district today, said this decision would go a long way in bringing the children studying in government schools at par with the students of private educational institutions.
Virbhadra Singh reiterated his commitment for the quality education and to ensure to provide higher education in the remotest area of the state, Govt has open 25 degree colleges in the State.
Virbhadra Singh said the government had also fixed the responsibility of the teachers so as to ensure quality in the education standards.