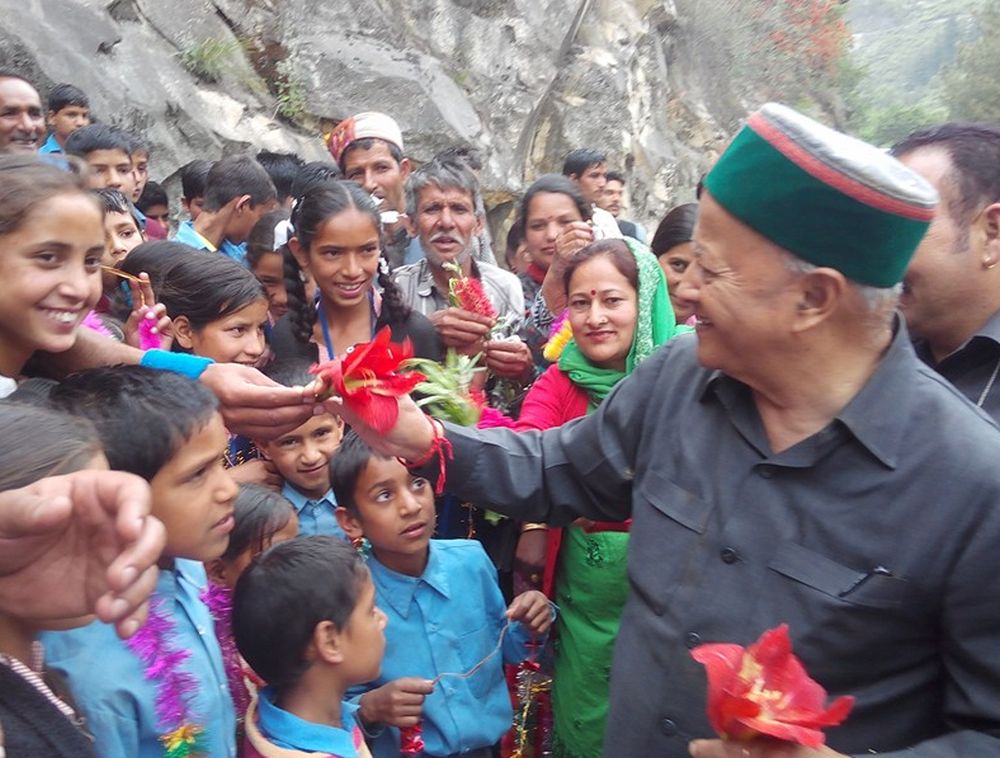 Virbhadra Singh led Himachal Pradesh Government has completed three years in office. Claiming of fulfilling its majority poll promises, cabinet ministers boosted of giving benefits over 37 lakhs people in its ambitious food security scheme.
Ministers also claimed of successfully attracting industrialists for starting 197 projects worth Rs.11, 000 crore providing employment to over 21,000 people. In their joint statement, cabinet ministers ensured balanced and all-round development of the state.
Ministers also claimed of giving special attention to the education sector and said over 920 educational institutions had been opened or upgraded. They stated that Govt has opened colleges in remote areas, so that every students could get higher education.
For providing better administrative set up, the state government has accorded approval to 20 new sub-tehsils, seven new revenue sub-divisions, and upgraded 13 sub-tehsils to tehsils in the past three years, Minister claimed.
However, opposition BJP has termed three years of Congress government as a failure. Leader of Oppostion Prem Kumar Dhumal stated the state government has failed on all fronts and its performance had been dismal during the last three years.
He blamed Virbhadra Govt for failing to fulfil its poll promises even after completing three years in the office. Dhumal stated that Govt has failed to even address single issue. He said the unemployed were feeling cheated as the government has failed to grant unemployment allowance, while employees have been denied the benefit of 4, 9 and 14 years of service. Only 'transfer industry' is flourishing, while other sectors are performing miserably Dhumal quipped.
Former Chief Minister also accused the state government for bad financial management and inept handling of administration. Development work has come to standstill, condition of roads are deteriorating and daily commuters were feeling the pinch, Dhumal further added.
BJP veteran also accused Virbhadra Govt for unleashing political vendetta against political opponents.
Other senior BJP leader Rajiv Bindal has blamed Congress leaders for wrongly claiming for its development works. He stated that Congress Govt has failed on all front and even failed to fulfil its main poll promise of providing unemployment allowance to the youth.